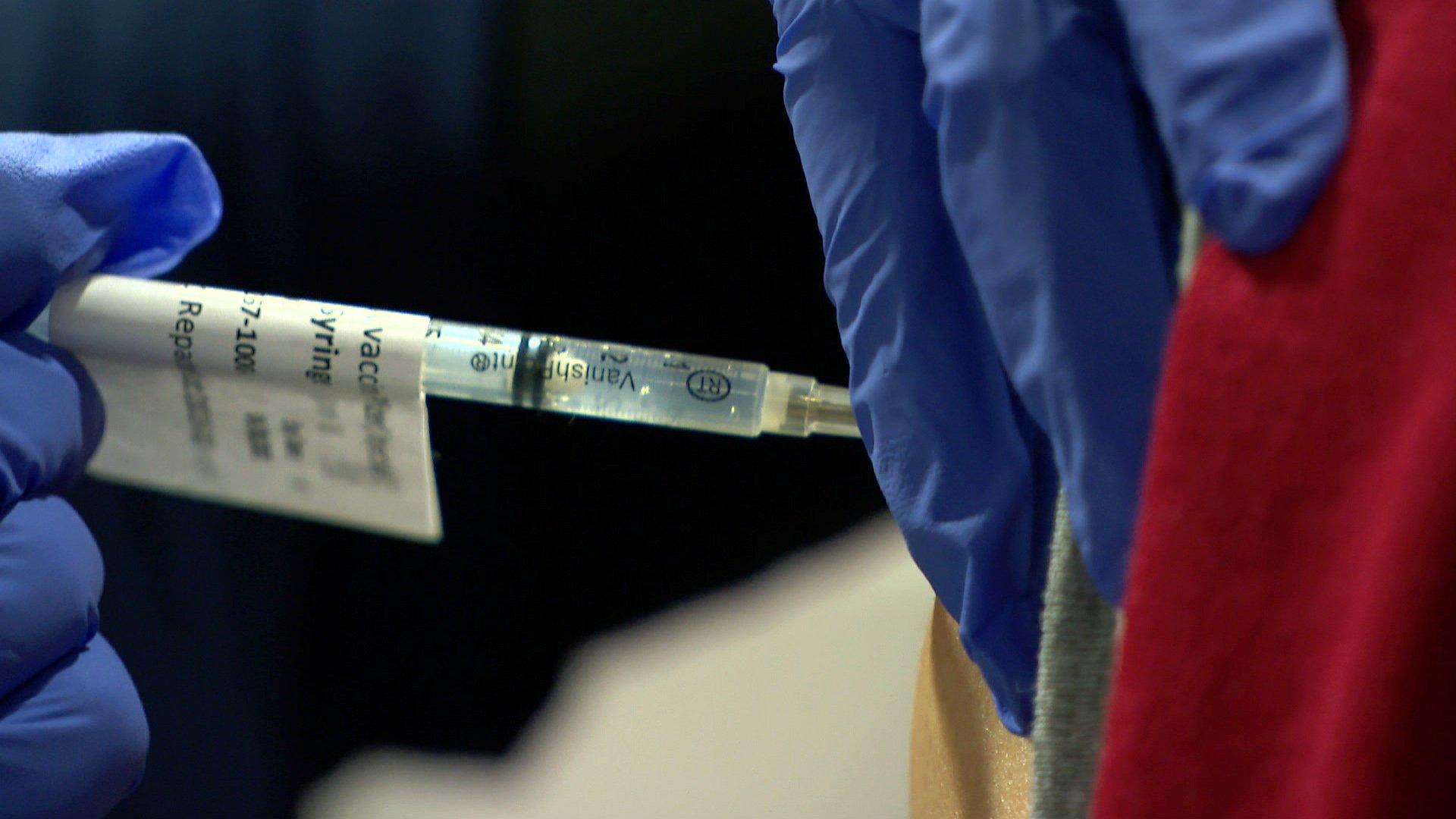 (WTTW news)

More than 4,900 members of the Chicago Police Department have not been fully vaccinated against COVID-19 or have refused to disclose their vaccination status to city officials, a month after the deadline set by Mayor Lori Lightfoot, according to data released by city officials Monday.
About half of those police officers – 2,373 employees – have refused to disclose their vaccination status and are at risk of discipline. Forty employees have been stripped of their police powers and are not being paid for refusing to disclose their vaccination status and undergo testing, a department spokesman said.
Another 2,500 members of the police have said they have not been fully vaccinated and have agreed to be tested twice a week at their own expense until the end of the year.
Although Lightfoot announced in August that all city employees would be required to be vaccinated against COVID-19 by October 15, it weakened the mandate just before it went into effect by having city employees who had not been vaccinated tested twice a week until December 31.
Lightfoot's mandate would mean that city workers who have not yet been vaccinated against COVID-19 would have to receive the first dose of the Pfizer-BioNtech or Moderna vaccine by Nov. 26 and the second dose by Dec. 17 to meet the deadline.
However, Cook County Judge Raymond Mitchell barred Lightfoot from enforcing that deadline for members of the police force until the grievances filed by Fraternal Order of Police Lodge 7 can be resolved through an arbitration process with the city. On Monday, an injunction from Mitchell announced that the arbitrator chosen by both sides to resolve the dispute will consider the arguments before December 31.
The judge urged the police union and the city to "continue to work together in good faith and to do their utmost". The next hearing in the case is scheduled for December 8 at 1 p.m.
A spokesman for the mayor's office declined to respond to a question from WTTW News about whether Lightfoot still plans to relocate to terminate those employees who are not fully vaccinated against COVID-19 by December 31.
Immediately after the October 15 deadline, 54% of the Chicago Police Department told city officials that they had been fully vaccinated.
According to the data, the Chicago Police Department still has the lowest level of adherence to the city's vaccine reporting mandate of any city department. The only department with a lower response rate is the City Council department, which includes the employees overseen by councilors, who are not subject to the vaccine mandate because they are elected by Chicago voters.
The Chicago Fire Department has the third-lowest compliance rate with the city's vaccine mandate, with 94.85% of the department disclosing their vaccination status, according to data released by the city.
About 72% of Chicago's firefighters told the city they are fully vaccinated, leaving 1,362 firefighters unvaccinated or refusing to disclose their status, according to city data.
As a result, 249 members of the fire service are at risk of disciplinary action. About two dozen firefighters have been given a no-pay status for refusing to disclose their vaccination status, sources said.
Data from the Chicago Department of Public Health shows that 76.3% of all Chicagoans over the age of 12 have received at least one dose of a COVID-19 vaccine and 69.8% have been fully vaccinated.
Contact Heather Cherone: @HeatherCherone | (773) 569-1863 | [email protected]
---