Chamberlain Update: Tax Relief-Education-Social Media
Friends and neighbors,
The Senate returned from Easter and Easter holidays last Tuesday. I personally enjoyed the time away with the family and obtained some much needed rest. I hope you enjoyed the holiday.
We are back in full swing in St. Paul, as we resume committee hearings and debate in the Senate. We will spend the next few weeks sending single-issue bills, omnibus bills, and negotiating with the House on the final billing language to be presented to the governor on a number of issues.
Thank you to everyone who has contacted me with your concerns and priorities on regulatory issues. I respond to as many emails as possible; if I miss you – accept my apologies. Over 600 emails this week on a range of issues.
As always, if you have any questions or comments on issues we are working on here, please contact me.
Call or email: 651-296-1253 Roger Chamberlain

SOCIAL MEDIA
My legislation, SF 3933, the committee process passed with great bipartisan support and awaits in the Senate full debate. SF 3933 is designed to help protect children from the violent big tech social media companies. Social media algorithms drive children to harmful behaviors, including eating disorders, drug use, self-harm, and suicide. These platforms are designed to maximize earnings at the expense of children's mental health. This proposed legislation allows for a civil lawsuit against the social media platform based on knowledge that the platform has targeted at a minor without the permission of the minor or parents. Algorithms designed to block access to harmful content; software or devices designed to filter out content based on parental controls; or user-generated content created by public entities or public or private schools is exempt from this legislation. Kids can still have accounts and "like" or "follow" friends or pages, but they will no longer be fed unsolicited content based on what they "like," follow "or even" linger "for a few seconds or based on "mirroring", which gives them curated content based on what others like in their age, gender, likes or geographical location.
This bill will not solve all the problems associated with the use of social media, but it will eliminate one of the biggest causes of harm to young people. Last year, I wrote and the governor signed legislation to LiveMore ScreenLess to create a model to support schools and others in healthy, secure use of technology, especially digital media – social media.
The bill was highlighted in an article in Star Tribune this week.
EDUCATION
The Education Omnibus Bill also ended the committee process and is awaiting discussion by the Senate as a whole. The focus of the bill is literacy and no mandates. There is strong support for this laser-focused legislation. Over 40% of 3rd graders cannot read at grade level. We will continue our efforts for reading skills in our students. Something else matters if children cannot read. We have been failing our children and educators for more than 20 years and it is time to solve the problem! I expect us to take this up in the Senate next week.
CHILD AND ADULT CARE FOOD AND SUMMER FOOD SERVICE PROGRAMS
The Education Committee also held three hearings this month with MN Department of Education (MDE) officials testifying before the committee. Topic: Managing the Federal Food and Nutrition Services money distributed from MDE to several non-profit organizations in MN. MDE Commissioner Mueller and her CFO, Denise Anderson, both claim that "our policies and procedures worked". The same words were used when we asked Assistant Commissioners Korte and Monica Herrera, who lead the programs. My question – if it worked, where are the nearly $ 300 million, and why is the FBI investigating MN? No other state is even close to this level of fraud, and the FBI has not landed anywhere else. They're here in MN, and we'll get to the bottom of this. We look at what processes were in place and where they failed – because they failed. We can not ignore this failure. Something needs to change!
TAXES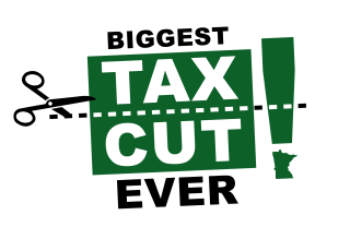 The Senate passed one of two tax omnibus laws prior to the break. The press release is here:
(St. Paul) – With inflation at 40-years highs and working Minnesota residents being pressured more every day by soaring gas, grocery and energy prices, Republicans in the Minnesota Senate on April 7 at an early meeting promised to give Minnesota's historic $ 9 billion budget surplus with the largest permanent tax cut in the state's history.
The Senate approved a landmark tax law that reduces the first tax rate for all file applicants from 5.35% to 2.80% and completely eliminates the state's income tax on all social security benefits. The bill gives taxpayers a much-needed $ 8.43 billion in relief over the next three years.
"Inflation is getting out of control and economic pressure is squeezing family budgets. It's time to give people relief," said Senator Roger Chamberlain (R-Lino Lakes). "This will be the largest tax cut in the state's history. It's not an election year gimmick; it is real, permanent tax cuts that make every paycheck bigger from now on. "
First tax rate reduction: Minnesota's lowest tax rate is higher than the highest tax rate in 24 other states. Over 2.4 million filers would benefit from the historic Republican tax cut with an average annual savings of $ 759. A typical family earning $ 100,000 would see a savings of $ 1,064 each year.
Full abolition of social security income tax: Minnesota is one of just 13 states that tax social security benefits. Affecting taxpayers, starting at $ 25,000 in income, the Social Security income tax hits more than 407,000 Minnesota registrars. None of the states bordering us – Iowa, Wisconsin, Michigan and South Dakota – tax social security income. Elimination of the social security tax would put $ 1.6 billion back in the hands of the recipients, with an average benefit of $ 1,254 each year.
In the last five years, Republicans passed billions in tax cuts, stopped Governor Walz's massive tax increases and passed the first income tax cuts in 20 years. We will continue to work for well-deserved, meaningful and permanent tax breaks.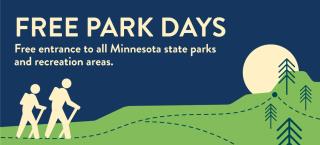 SATURDAY, APRIL 23
Come and experience your state parks!
75 Minnesota state parks and state recreation areas will offer free admission to all