Choose between 'Old Wine & New shotgun'; China, Russia mock the United States with new military exercises with nuclear bombers
US President Joseph Biden compared China's potential invasion of Taiwan with Russia's invasion of Ukraine at a joint press conference with Japanese Prime Minister Fumio Kishida.
In a statement shocking his officials, the US president said the United States would intervene militarily in the event of a Chinese invasion of Taiwan, CNN reported. The unexpected claim came as a departure from Washington's traditional approach of 'deliberate ambiguity'.
"We agree on the One China policy. We signed it and all the accompanying agreements that were made from there, but the idea that it can be taken by force, just taken by force, is (just not) appropriate, " he said.
The United States acknowledges the Chinese claim that Taiwan is part of the mainland under "One China" policy, but it has never officially accepted Beijing's claim to the autonomous island of 23 million people.
The United States has provided Taiwan with defensive weapons, but has purposefully avoided confirming whether it would intervene militarily if the autonomous island came under Chinese attack.
US State Department website reader – "Although the United States does not have diplomatic relations with Taiwan, we have a robust unofficial relationship as well as a sustained interest in maintaining peace and stability in the Taiwan Strait. In accordance with the Taiwan Relations Act, the United States makes defense articles and services available as needed. able to maintain adequate self-defense capacity. "
The bite's remarks became significant as they were made at China's doorstep and amid the prevailing tensions in the region. The US president's trip to Asia is meant to bring allies and partners together to confront China's growing power.
The comments were made a day before Biden was to attend the Quadrilateral Security Dialogue's (Quad) second personal conference, also based on Beijing's self-assertion in the region, which directly affects each member of the group at some level.
NEWS – Biden says the United States will defend #Taiwan militarily against an invasion from China. pic.twitter.com/xxXEj1o2PJ

– Disclose.tv (@disclosetv) May 23, 2022
However, the president's remarks rejected senior administration officials who did not expect him to take a direct confrontational approach to China. In a statement following Biden's remarks, a White House official said the official position of the United States remained unchanged.
"As the President said, our policy has not changed. He reiterated our One China policy and our commitment to peace and stability across the Taiwan Strait. He also reiterated our commitment under the Taiwan Relations Act to provide Taiwan with the military resources to to defend himself, the official said.
Tensions between the United States and its allies, which support Taiwan on the one hand, and China on the other, have been high, with the latter sending out indirect signals of an impending invasion of Taiwan and the US-led regional alliance committing to more assistance to Taiwan to avert the Chinese threat.
Meanwhile, there has been consolation in China as reports that the United States has withdrawn Biden's comments, and the White House and US media confirmed that there was no change in the 'One China' policy.
As for Biden and Taiwan, a source familiar with the president's thinking tells me that there is * no * new US-Taiwan policy. When the president said the United States would intervene "militarily", he meant supplying weapons, not deploying US forces – in accordance with the Taiwan Relations Act of 1979. 1 /

– Jim Sciutto (@jimsciutto) May 23, 2022
2 / This would also be in line with US support for Ukraine, i.e. weapons not boots on the ground. Although there are both Ds and Rs pushing for more ambiguity than clarity to, in effect, keep both Moscow and Beijing guessing.

– Jim Sciutto (@jimsciutto) May 23, 2022
China's invasion of Taiwan
The lines of combustion between the United States and China have become so sharp in the Indo-Pacific region that when the US president began his Asia tour, China completed military exercises with H-6J bombers armed with carrier-killer YJ-12 missiles in the western Pacific.
Two Xian H-6J strategic bombers of #Chinese Air Force with YJ-12 anti-ship missiles on board conducted a flight in the airspace in #Philippine Sea, where the PLA Navy aircraft carrier strike group led by the Liaoning aircraft carrier performs its tasks. #China pic.twitter.com/XKPtr9QRHY

– OsintTv📺 (@OsintTv) May 18, 2022
Later, when President Biden began his tour, China launched another military exercise in the disputed South China Sea. Beijing claims almost the entire South China Sea, and the strategic waterway has become a possible hotspot for Asian conflict, with Washington conducting occasional Freedom of Navigation Operations to China's dismay.
According to recent reports, the current attacker – Russia and the possible attacker – China, used their strategic bombers – the Tu-95MS and H-6K, respectively, to conduct joint air patrols in the Asia-Pacific region.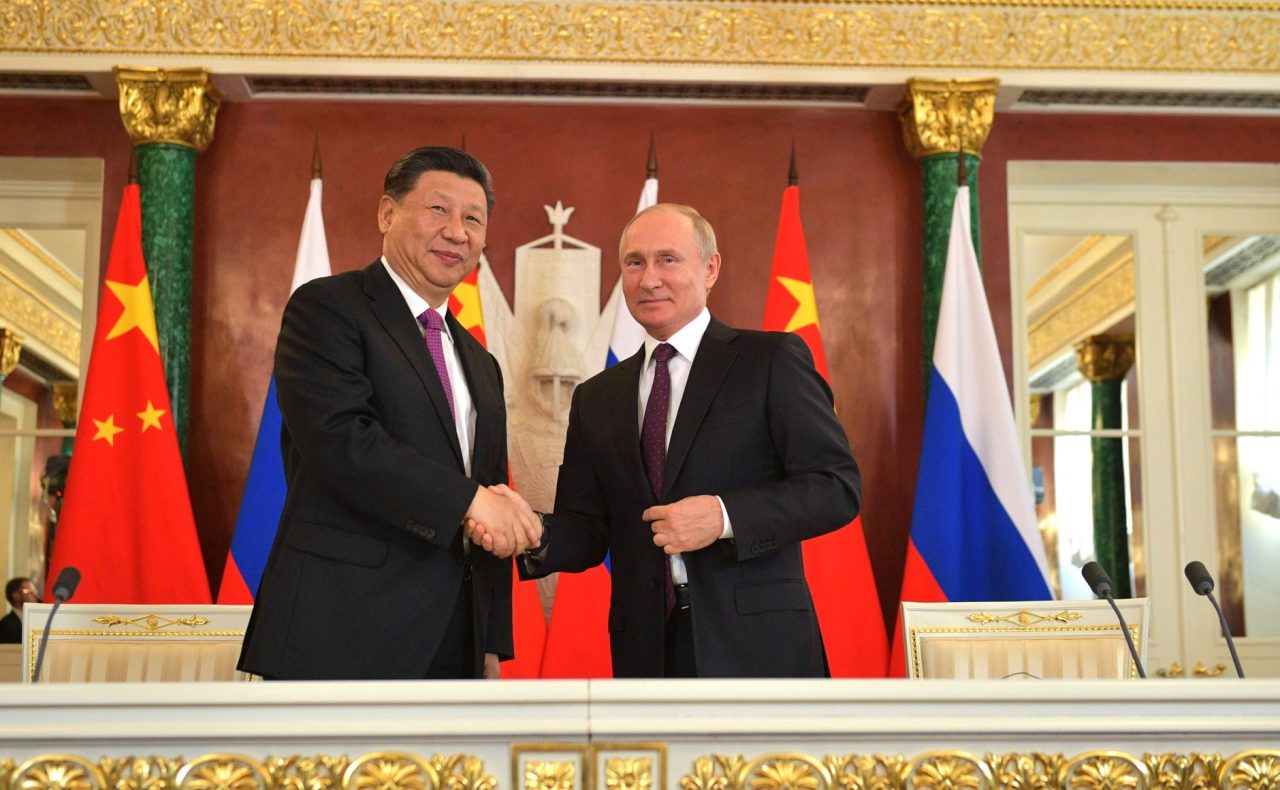 On May 24, 2022, the Russian Air and Space Forces and the Air Force of the People's Liberation Army of China conducted joint air patrols in the Asia-Pacific region. "Force carried out air patrols over the waters of the Sea of ​​Japan and the East China Sea," the Russian Defense Ministry said. .
It specified that the duration of the flight of Russian strategic missile vessels had been about 13 hours. Fighter escorts for a group of bombers were provided by Su-30cm aircraft from Aerospace Forces.
"At some stages of the route, the strategic missile vessels were escorted by F-2 aircraft from the South Korean Air Force, F-15 from the Japanese Air Force," the Defense Ministry added.
During the performance of tasks, the aircraft of both countries acted strictly in accordance with the provisions of international law, it states. The event was held as part of the implementation of the provisions of the Military Cooperation Plan for 2022 and is not aimed at third countries, the Russian Ministry of Defense noted.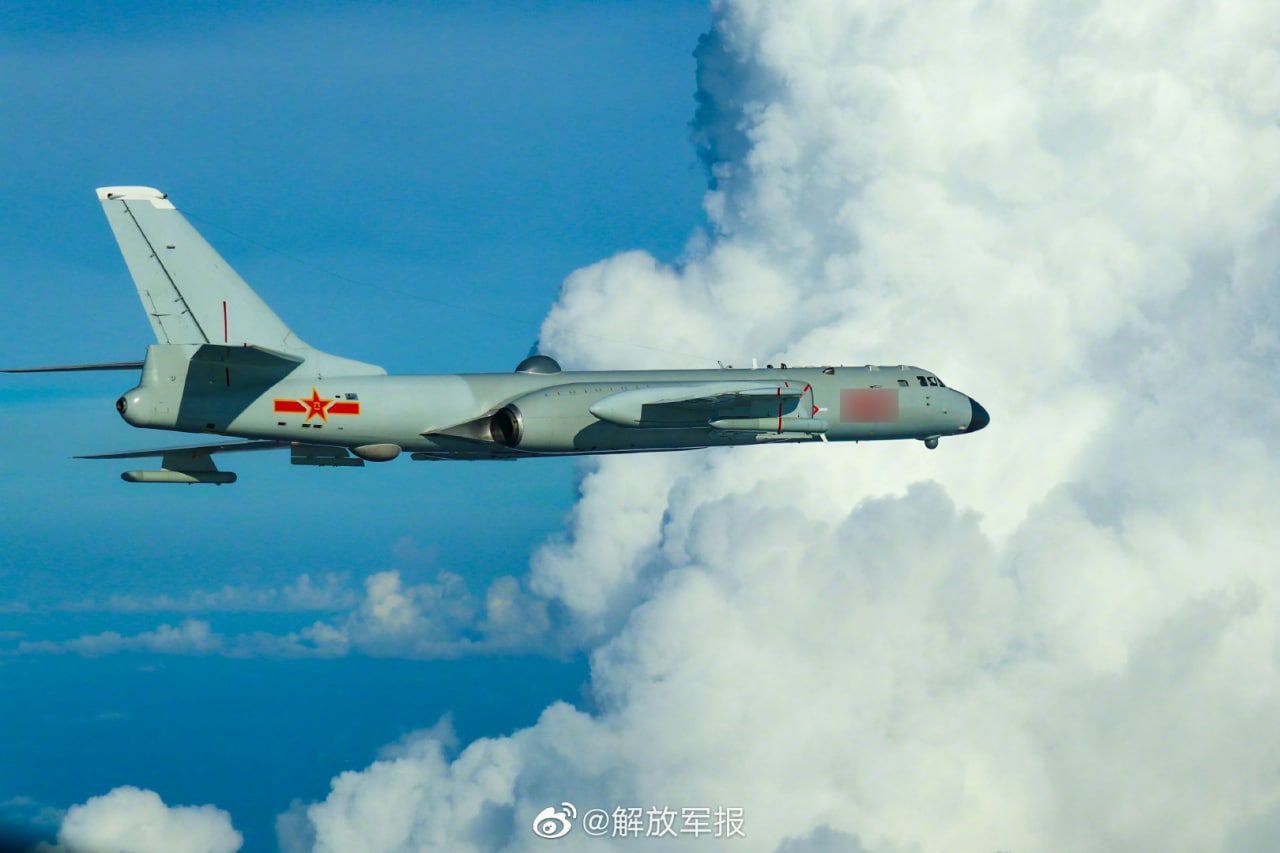 Earlier this month, the PLA performed maneuvers encircles and limits The island of Taiwan from the Philippine Sea to the east of Taiwan and from the south of Japan – a place that many feel is ideal for preventing external intervention if China were to start an armed reunification of Taiwan.
A few days later, a WZ-10 assault helicopter from the Chinese People's Liberation Air Force (PLAAF) and two Ka-28 Helix anti-submarine war helicopters set a dangerous precedent for flies beyond the so-called "median line", an unofficial border that runs along the middle of the Taiwan Strait.
The border that China refuses to recognize was demarcated with American aid during the Cold War era.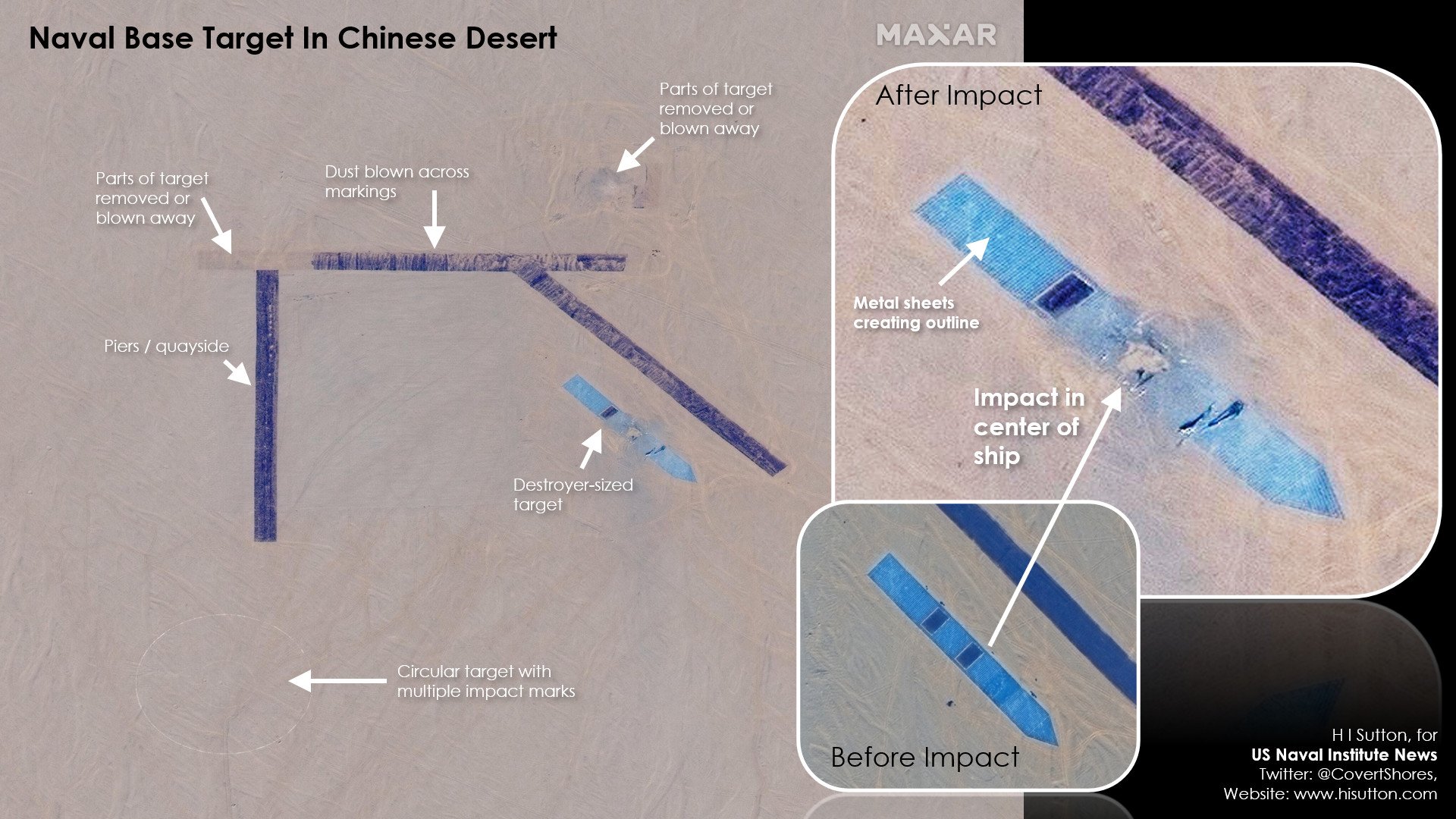 Not only this, satellite images obtained recently revealed that China has created a training base with layout of a mock-up ship moored in a naval base similar to one in northeastern Taiwan and other targets in Guam.
Another tranche of obtained images showed a mock-up of a Japanese Air Force (JASDF) in the Xinjiang Desert, as recently reported by the EurAsian Times.
Due to Taiwan's geographical proximity to Japan, an invasion of Taiwan could potentially have security implications for Japan, thus dragging Tokyo and Washington into the conflict. China has on several occasions indicated that it would in no way shy away from reuniting Taiwan with mainland China.
While the Taiwan Strait and the South China Sea remain visible hotspots, China has marched on the Pacific to challenge the status quo of Western influence and authority.
After signing a security pact with the Solomon Islands that could lead to a Chinese military base popping up just 2,000 kilometers from Australia, it is courtesy of Kiribatilocated near the US state of Hawaii.
For its part, the United States has reworked its efforts to secure volatile borders. However, it has acknowledged that there is a problem with insufficient logistics if it were to go to war with China over Taiwan. Chinese warfare is the topic that has predominantly emerged during Biden's visit to Asia.
China's violent reaction
China quickly declared its "strong dissatisfaction and firm opposition" to Biden's remarks, declaring that no external force would be allowed to intervene in its "internal affairs."
"On issues of China's sovereignty and territorial integrity and other core interests, there is no room for compromise," said Wang Wenbin, a spokesman for the Chinese Foreign Ministry.
"We urge the US side to seriously follow the One China principle … be careful in word and deed on the Taiwan issue and do not send the wrong signal to pro-Taiwan independence and separatist forces – so that it will not cause serious damage to the situation across the Taiwan Strait and the relationship between China and the United States. "
China will take resolute action to protect its sovereignty and security interests, said Chinese FM spokesman Wang Wenbin, "and we will do what we said." 2/2

– Zhang Meifang @ (@CGMeifangZhang) May 23, 2022
"If it continues down the wrong path, this will not only cause irreparable damage to US-China relations, but will also ultimately cause America to pay an unbearable price," Wang said.
He quoted an ancient Chinese song: "When a friend comes, there is good wine; if a jackal comes, he will be met with a shotgun. "
Joanne Ou, a spokeswoman for the Taiwan Foreign Ministry, told CNN that it "expresses its sincere welcome and gratitude to President Biden and the United States Government for reiterating its firm commitment to Taiwan."
Without any change in 'A China policy', it looks like Beijing will continue to threaten Taiwan and continue its provocative military exercises in the region. Will Beijing actually attack Taiwan and endanger the country's trillion-dollar economy is still unknown.