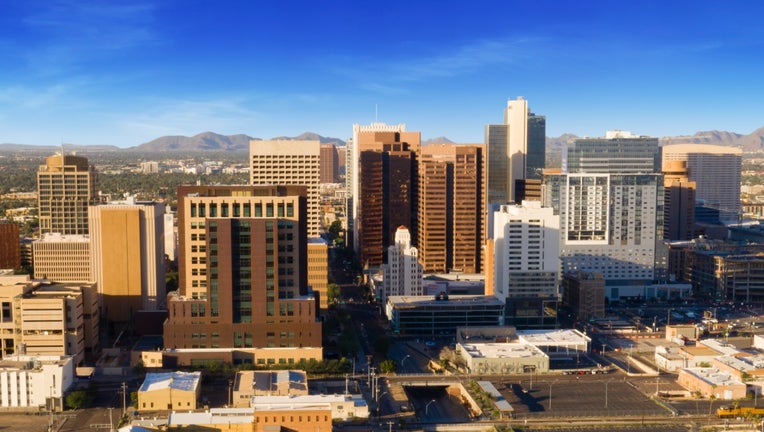 PHOENIX – The City of Phoenix will require all its employees to be vaccinated against COVID-19, FOX 10 has learned.
FOX 10 has received a letter sent to city workers from Dan Wilson, the city's communications director. In the letter, dated Nov. 18, city officials say all city workers, regardless of telecommuting status or previous positive tests for COVID-19, must be fully vaccinated against the virus by January 18, 2022, with limited exceptions where an employee is legally entitled to housing. However, city officials noted that accommodation is not guaranteed.
"To be considered compliant, employees must provide a completed vaccination card with two completed doses for the Pfizer or Moderna vaccines or one completed dose for the Johnson & Johnson vaccine. Booster doses are not required at this time," read part of the letter. "Employees who fail to meet the COVID-19 vaccine requirement by January 18, 2022 will be contacted and subject to progressive disciplinary action up to and including termination."
According to Wilson, like many cities across the country, the city of Phoenix is ​​considered a federal contractor because they work closely with the federal government.
"Executive Command 14042 requires employees of all federal contractors to be fully vaccinated against COVID-19 by January 18, 2022," Wilson wrote.
According to the Phoenix City website, the city has more than 14,000 employees.
Other Top Arizona Stories
Tune in to FOX 10 Phoenix for the latest news
Download the FOX 10 News app for the latest local news