"Closing In On USA" – After Australia, China appears to be developing "military base" near the US state of Hawaii – reports
China is working aggressively to expand its sphere of influence in the Pacific Island Countries (PIC) by negotiating security agreements with two more nations following the recent pact with the Solomon Islands that has alarmed Australia and the United States.
"They are in negotiations with Kiribati and at least one Pacific island nation more on an agreement that will cover much of the same area as that with the Solomon Islands," an unnamed intelligence official from a US ally said. told Financial Times.
In April, China's Foreign Ministry confirmed the signing of a security agreement with the Solomon Islands, which 'leaked documents'will allow Beijing to deploy forces to protect Chinese personnel and major projects in the Solomon Islands.
The island nation may also request China to send armed police, military personnel and other law enforcement agencies. In addition, there is a provision that China may pay ship visits to carry out logistical replenishment and have stopovers and transitions in the Solomon Islands.
A US official said China had been targeting Kiribati for some time. "They have had on-and-off discussions about this, not just for months, but for years," said the official, who added that Beijing was trying to establish "strategic perches" on island nations in the Pacific.
Michael Foon, Kiribati's foreign minister, denied that his government was in "discussions about a security deal with any partner."
However, Tessie Eria Lambourne, leader of the opposition in Kiribati, said she was not aware of the negotiations, but the country's rapidly changing relations with China worried the locals.
"We are the next in China's plan to establish its military presence at strategic locations in our region," Eria said.
Alarming development
The news comes as US President Joe Biden has just begun his first visit to Asia in an effort to bolster Washington's engagement in the Indo-Pacific region and thwart China's progress.
Kiribati is only 3,000 km away from the US state of Hawaii, where the US Indo-Pacific Command is based, potentially bringing the Chinese military closer to US forces in the region.
China is already working with Kiribati to upgrade a runway on the archipelago of Canton Island, built by the Americans during World War II.
Canton Island has a population of only two dozen people and it makes no real economic contribution to Kiribati. The runway has hardly been used since the war, and certainly not commercially, which questions why China wants to upgrade a runway that is remote and rarely used.
Experts suggest that Kiribati is located in the geographical center of the Pacific Ocean, strategically located across major highways between North America, Australia and New Zealand. Therefore, any significant construction in Canton can give China an advantage in case of a conflict.
This is an alarming development for U.S. allies looking to Washington to supply military equipment in the event of one potential future conflict with China. For example, the United States may find it difficult to intervene if China decides to invade Taiwan in order to reunite the island nation with the mainland by force.
"The island would be a permanent aircraft carrier," had an adviser to the Pacific Governments told Reuters on condition of anonymity due to project sensitivity.
China's growing foothold in the region
In addition, China just reached an agreement with Vanuatu on May 20 to upgrade an international airport in Luganville, another major U.S. military base, during World War II.
A State Department official said the United States took concerns about security agreements, including with Kiribati, "very seriously." He said there were fears that China was also negotiating with Tonga and Vanuatu.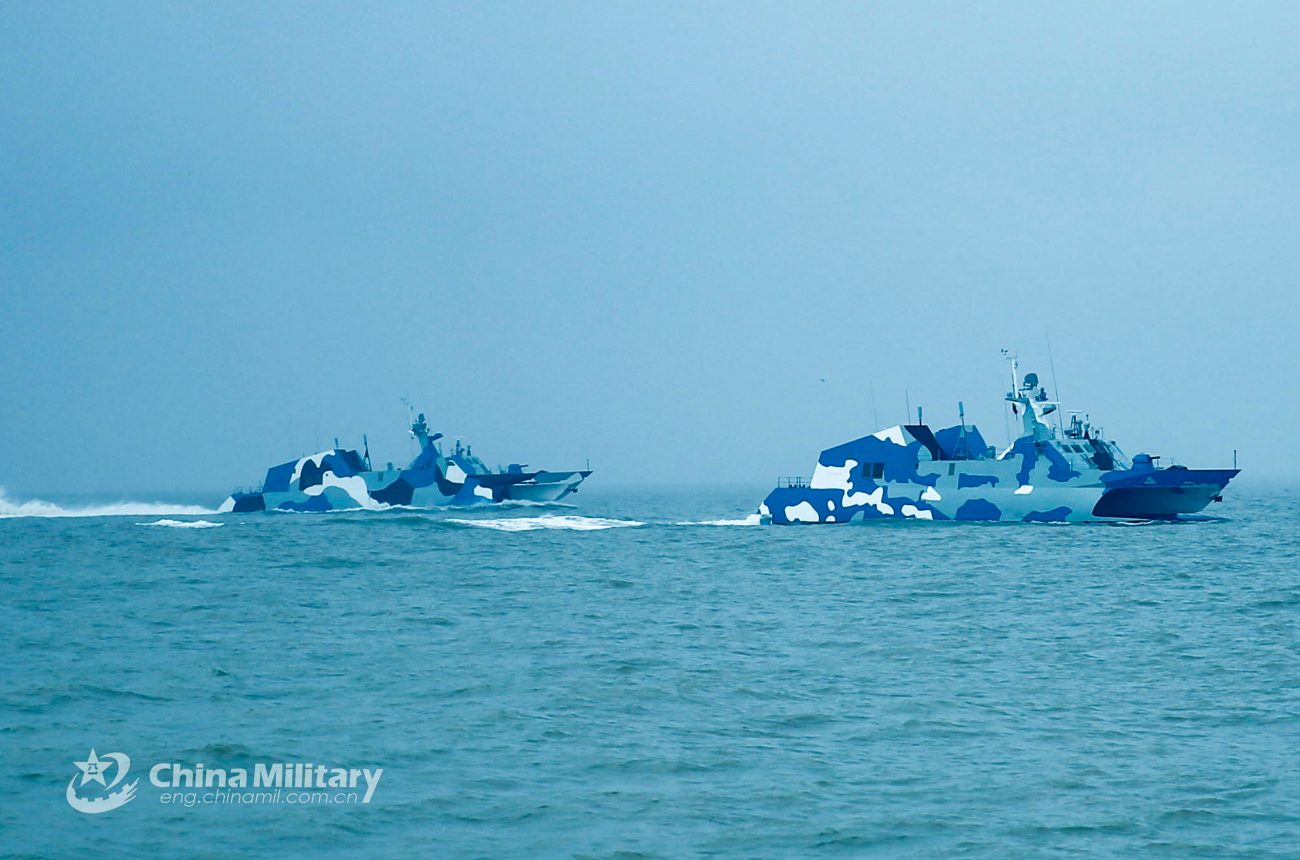 "The Chinese seem to be making a global effort to expand the places where they can operate in military or quasi-military ways," the State Department official said. "And that's a concern."
China is growing fast foothold within the PIC has been a growing concern for the United States and its allies because of the geostrategic value of this region.
Tess Newton Cain, a Pacific expert at Griffith University in Australia, said the Solomon Islands agreement and strengthening ties with Kiribati reflected "high energy" in a new phase of Chinese engagement.
"Those relationships are very new and they have developed quite quickly… It is completely different from what we see elsewhere in the region where the relationships may be a little more mature," she said.