Commerce Secretary Dan Tehan has suggested this week's historic meeting between Xi Jinping and Joe Biden could open the door for Australia to resume high-level contact with the Chinese government.
Most important points:
Australia hopes the recent US-China meeting could pave the way for talks to resume
China has indicated it wants Australia to make concrete concessions before that can happen
Australia wants the US to revive its economic engagement in the wider Indo-Pacific region
Australian ministers have been effectively barred from meetings with their Chinese counterparts since the federal government called for an independent inquiry into the COVID-19 outbreak in April last year.
Mr Tehan tried to break the deadlock in January after taking over the post of trade minister, but his request was ignored for ten months.
He told Bloomberg during a visit to Singapore that Monday's meeting between the US president and his Chinese counterpart demonstrated the value of dialogue.
"It was very good to see that the two presidents have been able to have a dialogue in the last 24 hours, and a very meaningful and important dialogue," Tehan said.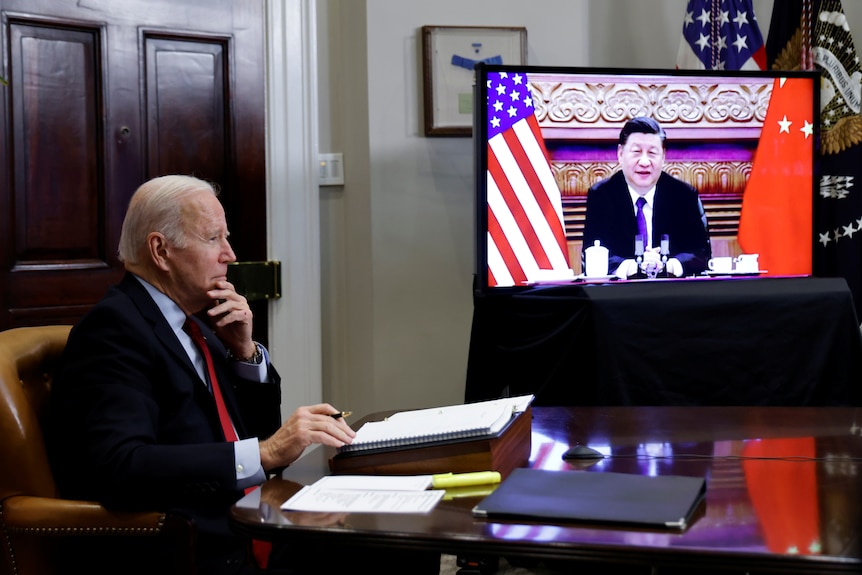 "And that's what Australia wants to be able to do with China itself. We're looking for constructive engagement.
Australia-China relations deteriorated sharply last year, with Beijing targeting multiple Australian goods with trade sanctions as disputes flared up on multiple fronts.
The federal government has repeatedly made it clear that it wants to resume talks with Chinese ministers, but China has indicated that it wants Australia to make concrete concessions before that can happen.
This morning Prime Minister Scott Morrison said Australia would welcome a high-level dialogue with China at all times, but reiterated that the government would not compromise on core principles or Australian policies.
Mr Tehan also reiterated that the Chinese government would have to end the freeze on ministerial talks if it wanted to begin formal talks with Australia over Beijing's bid to join a major regional trade agreement, the CPTPP.
"You have to be able to sit down and especially your market access issues when it comes to goods," he told Bloomberg.
"So we would need some sort of ministerial dialogue to get through that market entry."
He also reiterated that Australia would only support China's bid if it reversed its punitive campaign of trade sanctions.
"Obviously, economic coercion, trade disputes and things like that all need to be addressed and we should get through that, but there should also be a strong commitment to those gold standard rules," he said.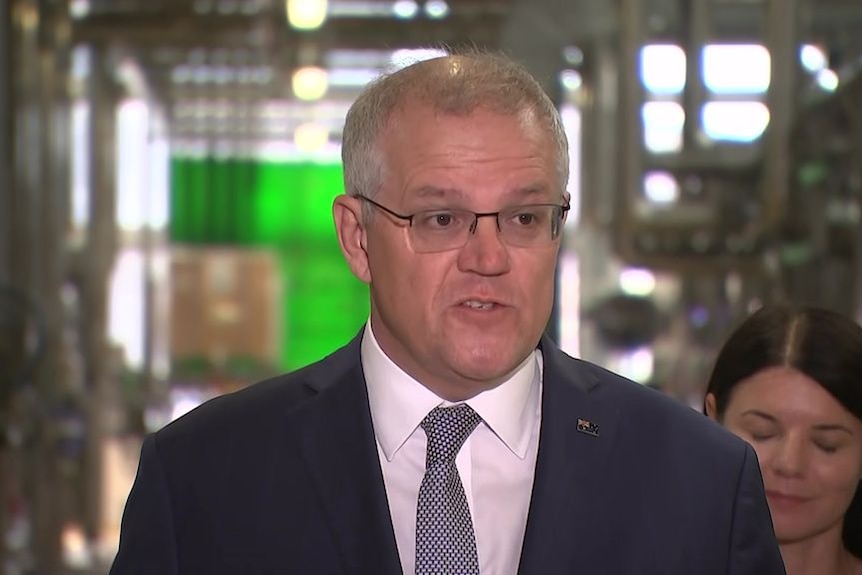 Meeting with the US Secretary of Commerce
The CPTPP was first defended by the Obama administration, but Donald Trump pulled the US out of the agreement.
The Biden administration has announced that it will no longer join due to fierce domestic political opposition.
The US has instead pledged to unveil a new economic framework in the Indo-Pacific outlining how it is reviving its economic involvement in the region, but public details are still scarce.
Mr Tehan met US Commerce Secretary Gina Raimondo in Singapore to discuss the framework and agreed to reconvene a bilateral critical minerals working group with US and Australian officials.
The two also met separately with New Zealand's Trade Minister Damien O'Connor and Singapore's Trade and Industry Minister Gan Kim Yong.
After the meeting, all four ministers said they "agreed to continue to strengthen efforts to help address the shared priorities for countries in the Indo-Pacific region, including increasing supply chain resilience, promoting investment in infrastructure, growing the digital and green economies, towards broadly shared economic prosperity for the region."
Some analysts have warned that US strategy in the region has been damaged by the Trump administration's isolationism and continues to be undermined by anemic economic engagement and diplomacy under Biden.
Australia has also indicated that it would like the US to revive its economic involvement in the wider region, particularly in Southeast Asia.