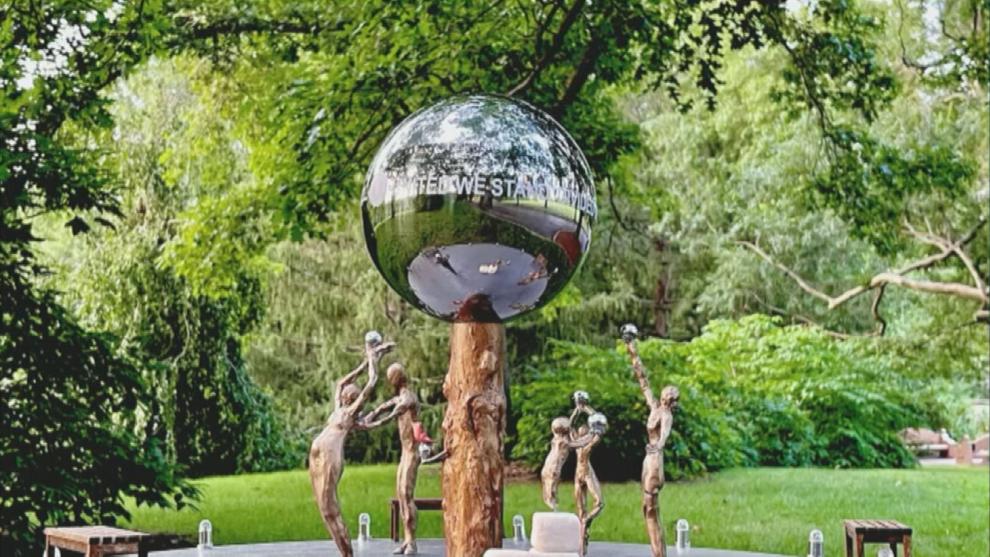 FRANKFORT, KY — Nearly two years after the global pandemic, more than 750,000 people in Kentucky have tested positive for the virus. On Sunday, state leaders unveiled a new monument honoring those lost during the pandemic.
Kentucky artist Amanda Matthews will have her statue hung in Monument Park on the grounds of the Kentucky State Capitol. The monument will read the state motto, "United we stand, divided we fall." It will be green lit at night to honor the people who have lost their lives to COVID.
COVID-19 cases, deaths, and the state's positivity rate are all on the rise again as we head into winter. More than 10,000 people in Kentucky have lost their lives to COVID since the pandemic began. Governor Andy Beshear shed some light on the significant loss suffered by the state at the memorial ceremony.
"The number of Kentuckians we've lost, the number of lives lost by our families in Kentucky, is now approaching the total number of people we lost in World War II, the Korean War and Vietnam combined," Beshear said.
Jacqueline Woodward is one of those directly affected by a death from COVID-19. Her husband Gary was a frontline health worker who helped treat COVID-19. Gary tested positive and was unable to beat the virus himself. Woodward spoke directly to others who have lost family members to COVID.
"That they will never be forgotten and future generations will know what we went through," Woodward said. "And that our loved ones are not just a number, they are someone who meant so much to so many."
Beshear says this is a time that has put everyone's will to the test.
"I believe that in order to fully move forward and embrace the new opportunities that we see emerging in this Commonwealth, we must first fully respect this moment in history," Beshear said. "It has tested us in ways few could have imagined two years ago."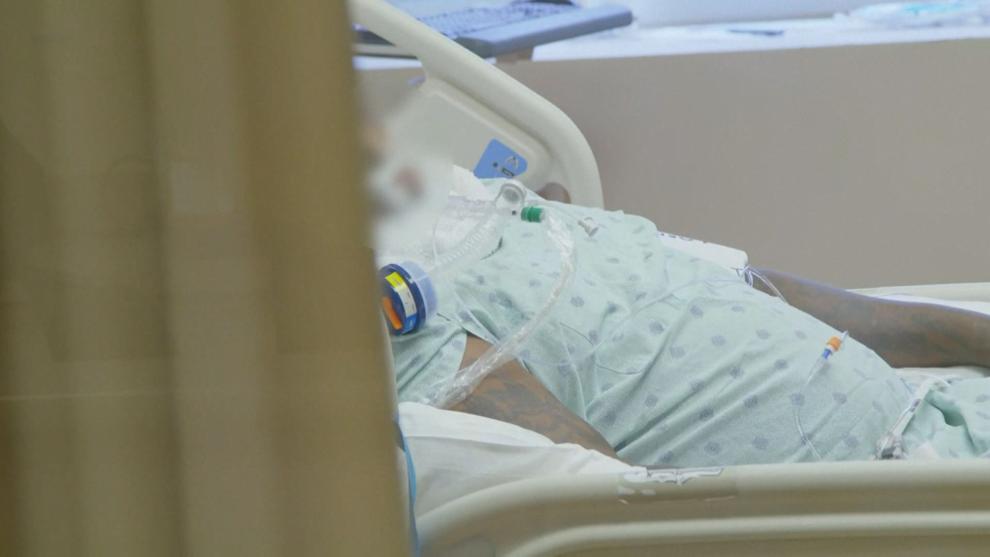 Lieutenant Governor Jacqueline Coleman's closing message is that people should go out and get vaccinated to better protect themselves against COVID-19.
To watch the full memorial ceremony click here.