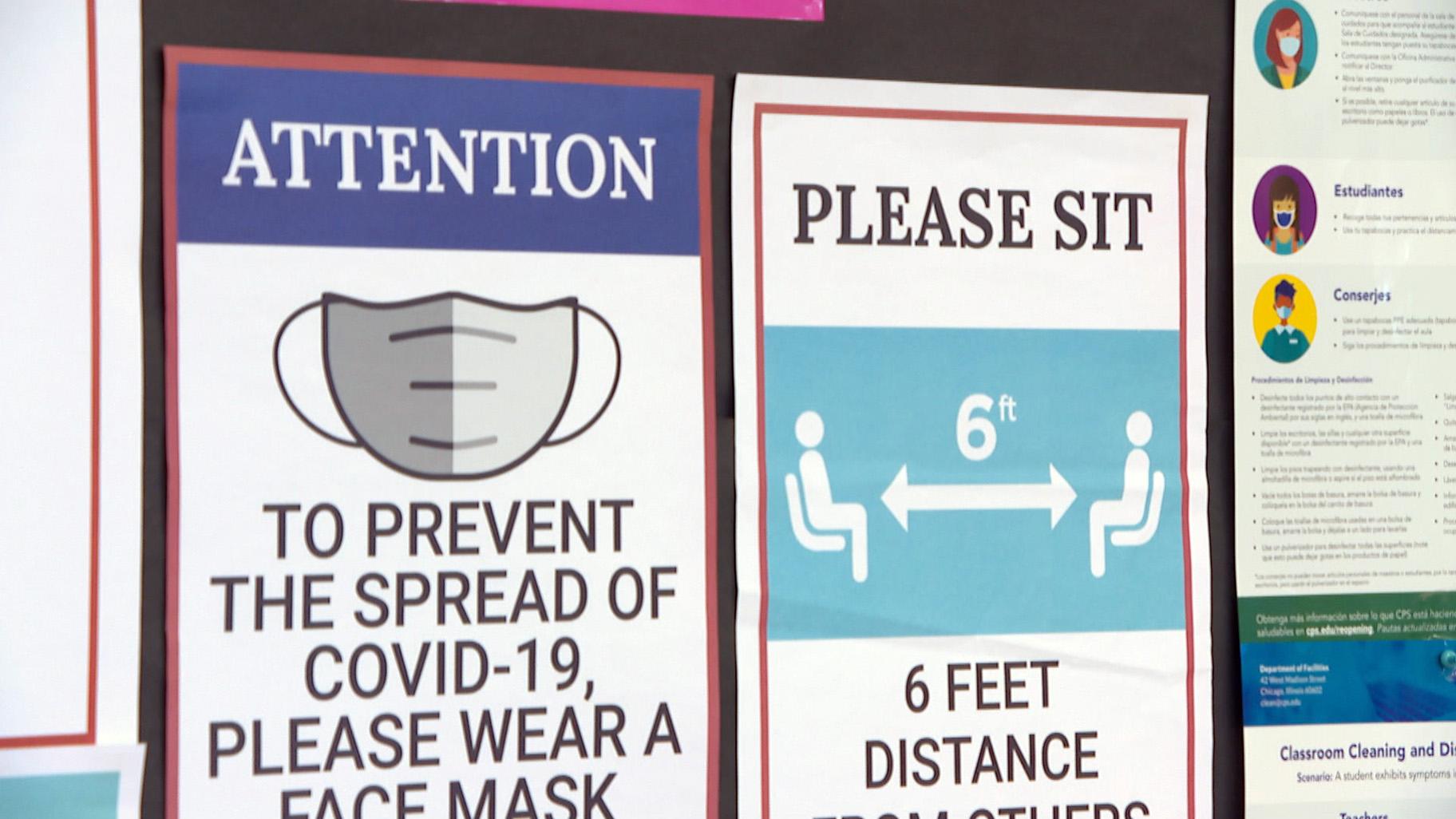 (WTTW news)

In an effort to reduce the number of students quarantined because of COVID-19, Chicago Public Schools will begin a new pilot program this week that will allow unvaccinated children to stay in school after exposure to the coronavirus under a strict testing regime.
CPS CEO Pedro Martinez said Tuesday that the district will begin a test-to-stay program at just one school this week, allowing students there to avoid a mandatory quarantine after close contact if they agree to multiple COVID-19 tests.
"We're starting with (an) elementary school (school), because that's where we see the greatest quarantine ratio," he said, without naming the specific school. "So that's going to start this week and then we'll just keep ramping up and learning, and for me the long game is just keep doing it."
According to the pilot, an unvaccinated student exposed to COVID-19 would be allowed to stay in school if they and their parents agree to have the student tested on the first, third, fifth and seventh days after their exposure.
CPS had more than 5,000 people in quarantine as of Monday, according to district data. Of these, 4,877 are students and 185 adults. That total was over 7,600 as of last Wednesday, when college students went on the Thanksgiving holiday.
Other schools have expressed interest in participating in the test-to-stay pilot, Martinez said, but the district wants to make sure families can easily implement such a program before expanding it further.
"We know there is interest and interest in wanting our kids in school," said Alexandra Sontag, the family nurse for CPS. "We are going to draw our lessons (at the first school) and then really build on that, really looking for the long term here."
Martinez had said earlier this month that CPS was in the process of implementing a test-to-stay option for students. He also said CPS is working on contingency plans in case the district has to close one or all schools in the event of a coronavirus outbreak.
CPS has also expanded its testing capacity, Martinez said, as the district is now capable of conducting more than 40,000 COVID-19 tests per week.
According to data from the Chicago Department of Public Health, test positivity is citywide at 3.5%, compared to 3% a week ago. The total number of new COVID-19 cases per day actually fell from 599 last week to 493 on Tuesday, but CDPH Commissioner Dr. Allison Arwady said this is likely in part due to fewer people being tested and diagnosed over the holiday weekend.
In addition to test-to-stay, Arwady said vaccinating-to-stay is an even more effective strategy, reaffirming the urgency of getting a COVID-19 vaccine.
But concerns have been raised about the newly discovered ommicron variant of COVID-19. While it hasn't reached the US yet, Arwady said she expected that variant to be found "very soon" in this country.
Still, she urged caution, as testing of the omicron variant to determine whether it is more transmissible or makes people sicker is underway. It's also not yet clear whether vaccines and other treatments will be effective against the omicron variant of COVID-19, Arwady said.
But with vaccines and testing available everywhere, she is "really confident" that CPS can keep its schools "generally" open. Unless, she added, there is a "major national change."
Heather Cherone contributed to this report.
Contact Matt Masterson: @ByMattMasterson | [email protected] | (773) 509-5431
---