F-16 vipers for the US Navy
The US Navy recently received the first of its F-16 Vipers, which was retired by the US Air Force (USAF) as part of the plan to increase its opponents' air capacity.
The F-16C / Ds replace the F-5N Tiger 2s belonging to the Fleet Composite Squadron (VFC) 13 "Fighting Saints," at Naval Air Station Fallon, Nevada, which is Navy's Reserve Force Squadron specializing in replicate conflicting threats or 'red air' in support of the Naval Aviation Warfighting Development Center (NAWDC).
While the VFC-13's F-5s are being sent to the Naval Air Station Joint Reserve Base New Orleans, Louisiana to replace the aging F / A-18 Legacy Hornets belonging to the Strike Fighter Squadron VFA-204 or 'River Rattlers', a another Naval Reserve unit specializing in red air.
Recently, the first image of an F-5N assigned to the "River Rattlers" appeared, revealing the unit's new VFC-204 identity as the unit prepares to end Hornet operations this summer and be officially reappointed from a strike fighter (VFA) to a naval composite (VFC) squadron in October.
The U.S. Navy is set to receive a total of 20 single-seater Block 32 F-16Cs and 6 two-seater Block 25 F-16Ds, as the USAF retires them as part of a divestiture scheme to retire 124 F-16s before 2026. that the service can consolidate on post-Block examples that are Block 40 and above.
Out of these, VFC-13 at Fallon will receive 12 Block 32 F-16Cs and lose all of its F-5s this year to re-equip the River Rattlers in New Orleans, Louisiana. While Fallon's NAWDC will receive 8 Block 32 F-16Cs and 6 Block 25 F-16Ds to replace its remaining Legacy Hornets.
Block 25 and Block 32 F-16C / D
Block 25 F-16C entered the USAF service in 1984. The aircraft version contained the Westinghouse AN / APG-68 radar and is known to have improved precision night attack capability over previous variants.
Block 25 also introduced a huge improvement in aerospace electronics, including improved fire control and inventory management computers, an Up-Front Controls (UFC) integrated data control panel, data transfer equipment, multifunction displays and radar altimeters, etc.
While the Block 32 F-16Ds are also reported to have been upgraded, which includes the addition of improved inertia control systems, an enhanced electronic warfare package (AN / ALQ-213) and the addition of a Northrop Grumman LITENING targeting pod.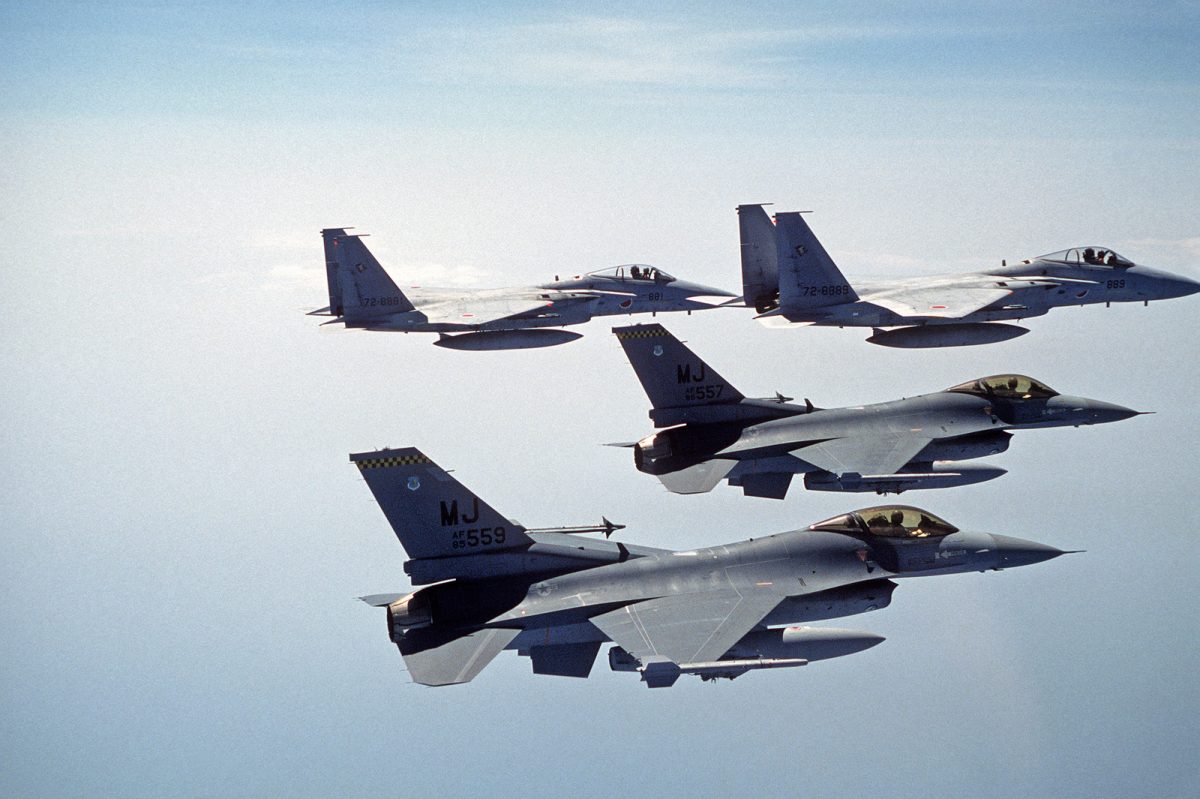 The embedded GPS / INS (EGI) system, which combines a Global Positioning System (GPS) receiver with an inertial navigation system (INS), allows the use of Joint Direct Attack Ammunition (JDAM) and other GPS-assisted ammunition.
LITENING pod consists of high-definition video, laser image sensors, forward-looking infrared (FLIR) sensors and multiple plug-and-play data link options, advanced image processing and digital video output. These features provide superior images to allow target identification under different battlefield conditions.
Now, these F-16s will be further upgraded to transform Fallon's opponent capabilities to deliver modern threat replication in support of some of the highest air combat training the U.S. Navy performs, including supporting Topgun and Fleet Replacement Squadrons, Carrier Strike Groups, Carrier Air Wings and Unit Deployment Plan training.
The F-16s will undergo a fuselage reinforcement to prevent aircraft from grounding due to fatigue and extend their lifespan to 8,000 equivalent flight hours.
Advanced AESA radar
The F-16s from Fallon's NAWDC will also be upgraded with the new Northrop Grumman AN / APG-83 Active Electronically Scanned Array (AESA) radar to make them the most capable opponent F-16s currently in US stock, so they are better able to challenge the navy's modern fourth- and fifth-generation naval strike fighters.
The addition of the APG-83 gives the F-16s advanced features similar to fifth-generation fighters such as the F-22 and F-35. Compared with existing Mechanically scanned radar such as APG-68, APG-83 can detect, track and identify a larger number of targets much faster and at much longer distances.
The new AESA radar will improve the F-16's ability to respond to increasingly sophisticated threats such as low-flying enemy cruise missiles that will have small radar cross sections. APG-83 is also said to have resistance to being pinched or fooled by enemy countermeasures.
The U.S. Navy's approach to increasing its aggressor capabilities is very similar to what the USAF does at Nellis Air Force Base, Nevada, where it is increasing its internal F-16 red air fleet and also introducing early F-35As as dedicated aggressors.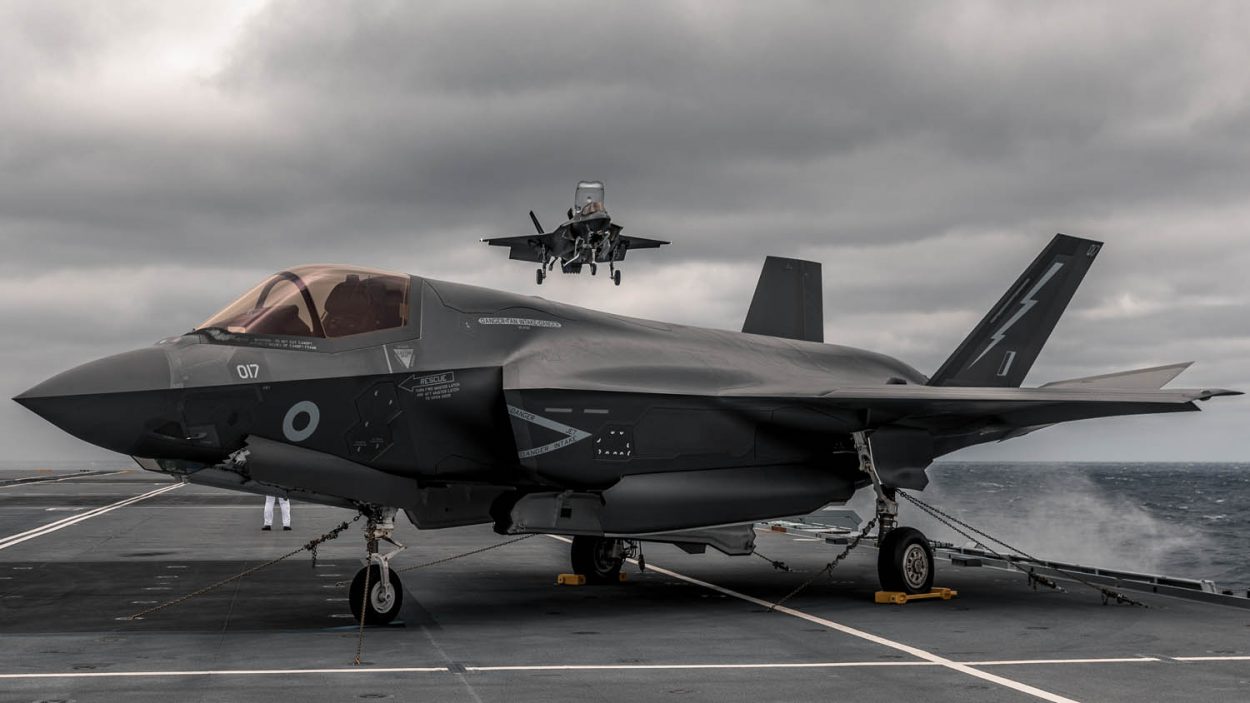 The recent Russian aggression in Ukraine and the looming Chinese threat have caused the US military to worry about conventional military threats from almost equal opponents.
Therefore, the U.S. Navy and USAF need advanced resistance platforms to challenge their highly skilled frontline squadrons and their finest pilots, so they are ready to face whatever may come their way if they go to war.