Then join us on Wednesday, December 1, 2021, at 5:30 PM at Occasions by Cory dinner is provided for a presentation on social security. Question and Answer Session to follow presentation. This seminar is free and participants must respond with the code "TACO". We hope to see you there!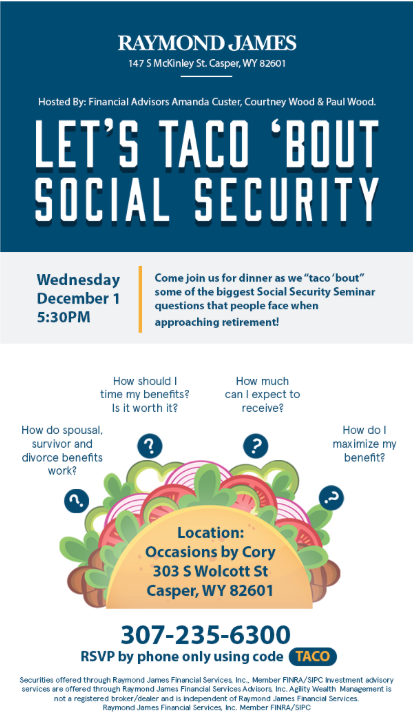 Securities offered through Raymond James Financial Services Inc. Member FINRA/SIPC. Investment advisory services are provided through Raymond James Financial Services Advisors Inc. Agility Wealth Management is not a registered broker/dealer and is independent of Raymond James Financial Services. Raymond James Financial Services Inc Member FINRA/SIPC
---
PAID BY RAYMOND JAMES
This article is a promoted post. The views, thoughts and opinions expressed in the text belong solely to the organization that paid for the article and do not necessarily reflect the views, thoughts or opinions of Oil City News, its employees or its publisher. To speak with our sales department about advertising opportunities on Oil City News, please complete this form.
Related