Curtis Sliwa, the GOP mayoral candidate for New York City, stated Wednesday that he believes one of America's greatest wildlife attractions, the Bronx Zoo, should be closed due to animal welfare concerns.
The zoo is one of the city's biggest attractions and is the largest urban zoo in the US, home to over 4,000 different animals.
In an interview with the New York Daily News, Sliwa said he believed zoos should be "phased out" and that if he were elected mayor, he would consider closing the Bronx Zoo, as well as a number of other zoos across New York.
The decision whether or not to close the zoo permanently would come after discussions with animal welfare experts and wildlife specialists to determine the best outcome for the animals.
"I definitely think that in a lot of cases we need to phase out these zoos – especially the circuses and the rodeos and all because of the barbaric behavior, the inhumane behavior towards the animals," Sliwa said. "Eventually we will have to start phasing out zoos, or at least some of the animals that are housed in zoos."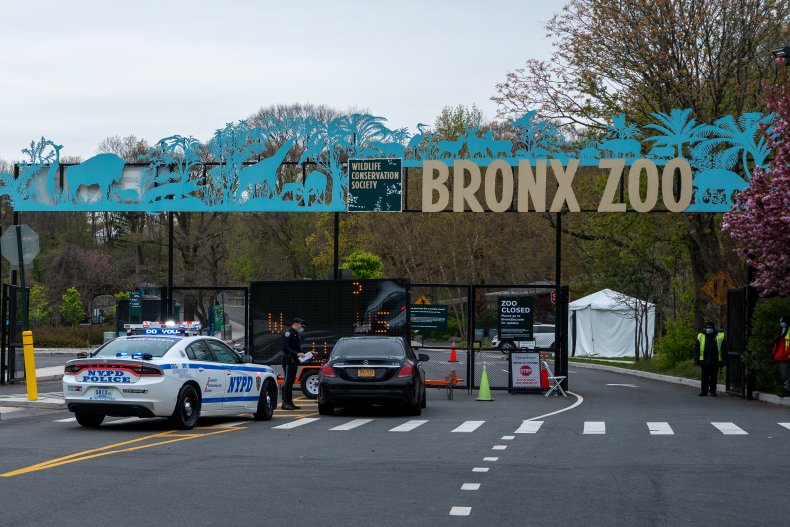 Sliwa, a radio personality and self-proclaimed animal lover who reportedly owns 17 cats, told the Daily news that he would check out every zoo in New York on an individual basis.
"I remember going to Prospect Park as a young boy and to the Central Park zoo and marveling at everything, but I've heard it has caused a lot of problems for animals themselves," Sliwa said.
"I don't think it's good for many of these animals to be kept in zoos," he continued.
Since opening in 1899, the Bronx Zoo has been mired in a number of controversies.
The zoo was recently sued for treating Happy the elephant, arguing she had a constitutional right to be free. However, zoo officials have stated that Happy is completely satisfied with her living conditions.
The zoo has also apologized for its historic displays of racism, including the imprisonment of a Congolese man named Ota Benga in the monkey habitat in the early 1900s.
Despite Sliwa stating that he wants to change the culture of New York's animal habitats, the latest polls show he won't get much of a chance.
Although Sliwa has become one of the most talked-about mayoral candidates, as a Republican he is considered a contender against Democratic nominee and Brooklyn borough chairman Eric Adams. Four of the last six mayors of New York City have been democrats dating back to 1974, including the current mayor Bill de Blasio.
News week has contacted the Bronx Zoo for comment.