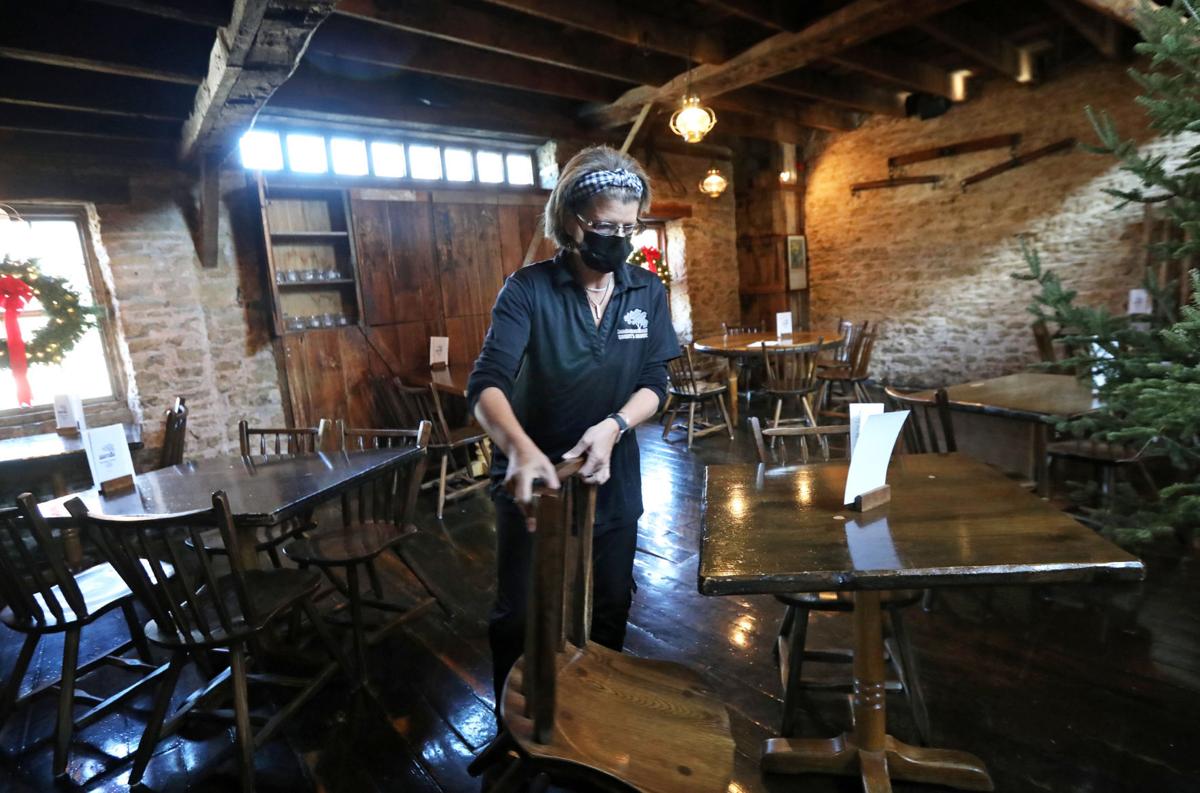 COVID-19 struck close to home for the owners of Quivey's Grove, which is why they're asking that only vaccinated customers eat there—probably the first restaurant in Dane County to do so.
Early in the pandemic, John Fleck, 54, who had worked at the popular Fitchburg restaurant, died of COVID-19.
"We've felt this very, very personally," said Deirdre Garton, who co-owns Quivey's Grove, 6261 Nesbitt Road with Craig Kuenning.
A married father of two teenagers, Fleck was an assistant manager at Quivey's in the 1990s and founded the long-standing beer festival, but left to work at Lands' End.
He'd been back, working Friday nights as a bartender at Quivey's Stable Grill, where the chip shop draws large crowds.
It's hard to know if Fleck — who died on April 4, 2020 — contracted COVID-19 at the restaurant because he only worked there one night a week, Garton said, but she called his loss "very, very tragic and emotional for everyone." . "
Fleck's wife, Pam, said last year that her husband woke up with a fever on March 17, 2020, the day most restaurants in Dane County were forced to close because of the pandemic.
With COVID-19 just starting to pick up in Wisconsin, he was concerned, Pam Fleck said, especially about giving his illness to her because her immune system is compromised by rheumatoid arthritis. He had no underlying health problems.