The Chinese-American scientific community on Thursday amassed more ammunition in its bid to roll back the Justice Department's "China Initiative" with the release of a detailed study aimed at combating racial bias in national security investigations.
Since the Justice Ministry launched the initiative in 2018, designed to fight alleged Chinese theft of technical secrets and intellectual property, charges have risen; so are stories of the program's cost, measured in baseless accusations and ruined careers, activists and community members have said. But they have argued that hard data needed to combat entrenched policies in Washington is lacking.
Thursday's 30-page study by two professors from the University of Arizona — quantifying the widespread racial profiling of Chinese scientists in American academia, the high value placed on their contribution and the coldness the studies have on innovation — is intended to help close that gap. And similar findings from at least two other scientific organization studies are expected soon.
Do you have questions about the biggest topics and trends from around the world? Get the answers with SCMP Knowledge, our new curated content platform with explanations, FAQs, analytics and infographics, brought to you by our award-winning team.
China and the US are expected to strike a conciliatory chord at the G20 summit
"The results of the study are not particularly surprising that this has caused a lot of fear and damage. But quantifying it, linking numbers, is very important," said Jeremy Wu, founder of APA Justice, one of several groups fighting to end the initiative. "Then the question is what to do with it. If you want to fight espionage, use a scalpel, punish the guilty, don't racial profiling."
Christopher Wray, director of the Federal Bureau of Investigations, on Thursday underlined the challenge facing the Asian-American community in its campaign to assassinate the China Initiative.
Speaking to the Economic Club of New York, Wray said Beijing is effectively expanding the use of "non-traditional collectors" including businessmen, researchers, graduate students and scientists "under the thumb of the Chinese Communist Party, all aiming at a common goal of trying to steal our information to enable the Chinese government to become the only superpower in the world."
According to Thursday's report, funded by the Committee of 100 Citizens' Groups, more than 90 percent of the 1,949 top Chinese and non-Chinese scientists working in the US said Chinese researchers have made significant contributions to research and education, while more than three quarters of both groups believed that the US should strengthen scientific cooperation with mainland China.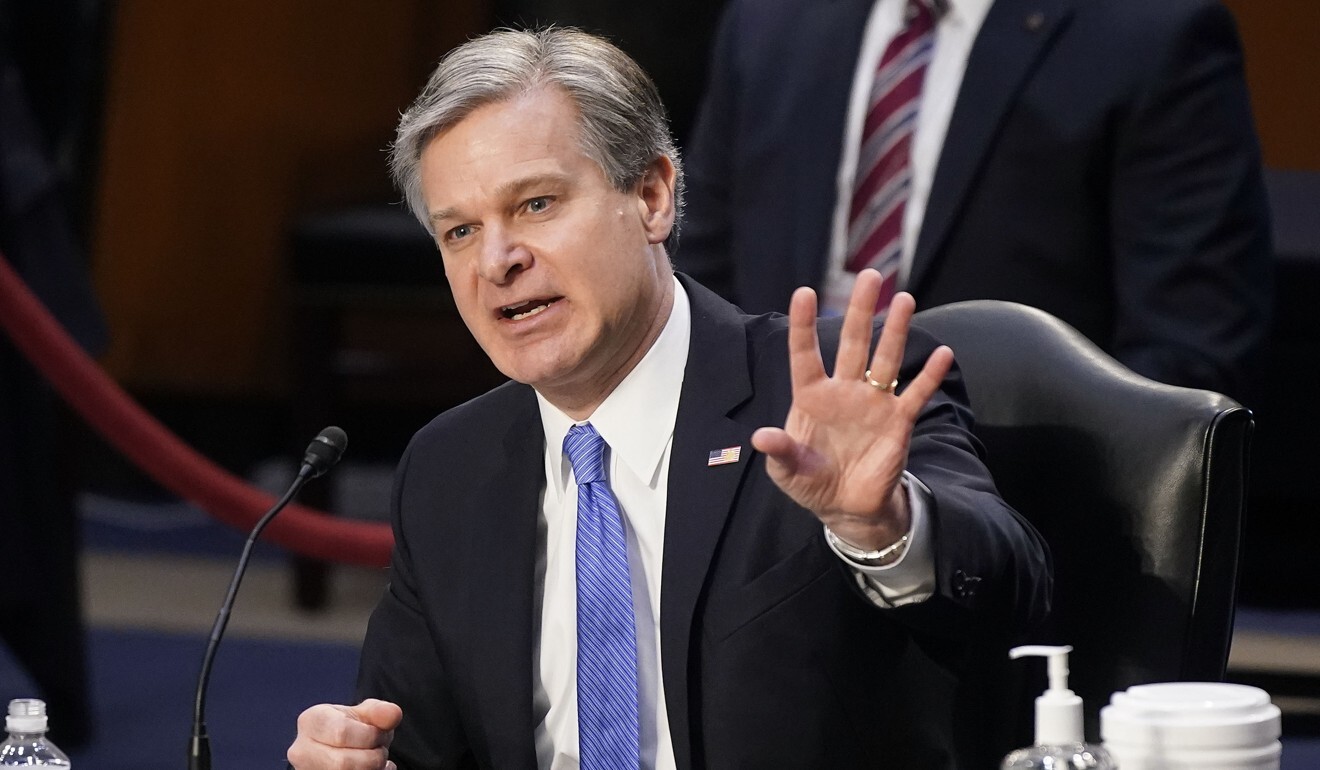 However, on some issues the positions of the two groups differed widely. Nearly half of Chinese scientists, including Chinese-Americans, felt they were being racially profiled by the US government, compared with just eight percent of non-Chinese who said they had experienced discrimination. And nearly four in ten Chinese scientists reported difficulties getting funding because of their race, nearly three times the level reported by non-Chinese.
Many of the Chinese scientists at top US labs and universities said the FBI's actions have had a chilling effect, limiting contact with their Chinese scientific counterparts, halting joint projects and avoiding future collaborations to prevent they appear on the agency's radar.
Ironically, the initiative's stated goal — to bolster U.S. competitiveness and frustrate Beijing's plans to dominate strategic global technology markets — is undermined by defaming talented Chinese researchers critical to American innovation, some have argued. .
"Interesting was how much this undermined the US's ability to be competitive," said Jennifer Lee, an education professor at the University of Arizona, one of the authors of the study. "A lot of this was fueled by the idea that we need to be competitive with China, but it actually makes it harder to compete with China."
Test in China fires world's largest, most hi-tech solid fuel rocket engine'
The Asian community's efforts to end the FBI's investigation and Justice Department charges are further complicated by bureaucratic intransigence, the steady deterioration of US-China relations, strong anti-China sentiment in Washington and the many agencies directly and indirectly involved, activists say.
"I will continue to use the example of rowing upstream; you can't stop or you'll fall behind," Wu said. "It is up to the Ministry of Justice to tell the public what they consider to be matters of the China Initiative, how much money we are spending on this and what they need to show for it. How many spies did they find? So far they're just showing a lot of people who didn't fill out forms correctly, a gotcha situation."
While most citizen groups recognize that economic espionage by China poses a very real threat, countering it needs to be done judiciously, rather than going after an entire ethnic group, they argue. And while the FBI program is a major focus, profiling includes other agencies that fund grants, approve visas, oversee universities and veterinary projects, civil society organizations say.
"The Asian American and immigrant community must come together in solidarity to end the racial profiling of our communities, starting with the 'China Initiative,'" said John Yang, president and executive director of Asian Americans Advancing Justice. "The racial profiling of Asian Americans is a problem that affects all Americans."
Wu of APA Justice said he estimates the FBI has about 3,000 "China Initiative" investigations underway, as the agency said it opens a new case every 10 to 12 hours.
US trade chief wants to ease tensions in China, fears 'drastic implications'
According to the FBI, about 80 percent of the DOJ's economic espionage prosecutions — watchdog groups estimate there have been between 70 and 85 cases so far — allege that "conduct would benefit the Chinese state."
A recent study by Andrew Chongseh Kim, a lawyer with the Greenberg Traurig law firm in Houston, Texas, found that Asians prosecuted under the Economic Espionage Act were punished more severely than non-Asians, and may have been falsely accused more often than Westerners. suspects.
Asian-American groups say countering the initiative and its excesses will be a slog that will involve lobbying Congress and the White House, mounting lawsuits and influencing public opinion.
The study's authors add that anti-Chinese sentiment in the US likely influenced the results, adding that the sense of crisis among Chinese scientists is worse than reported.
Lee, who has been conducting surveys for two decades, said she'd never had any personal contact with her before — in this case, to make sure the survey was legit and not an FBI ploy to identify those who worked with the Chinese.
"I don't share this with the FBI, but this is indicative of the climate of fear," she said, referring to higher response rates from non-Chinese than Chinese scientists. "Someone really concerned about surveillance wouldn't take the survey."
Additional reporting by Robert Delaney
More from South China Morning Post:
Download our mobile app for the latest news from the South China Morning Post. Copyright 2021.