South Carolina hasn't disciplined doctors for spreading COVID-19 misinformation
COLUMBIA — Nearly two years since the start of the pandemic, South Carolina's medical licensing board has yet to discipline any physicians for prescribing unproven off-label treatments for COVID-19 or discouraging patients from getting the vaccines.
That's a good thing, according to conservative politicians and doctors who want to empower physicians to prescribe alternative medicines like hydroxychloroquine and ivermectin — two highly controversial pills not originally manufactured to combat the coronavirus.
But it causes concern for doctors' groups who are pushing state medical boards to take a stronger stance against COVID-19 misinformation. And it frustrates at least one South Carolina patient who wonders if a recent complaint he made to the state's medical board will be taken seriously.
The debate over whether state health officials should intervene in the treatment of COVID-19 patients has raged for months, mired in the politicization of the pandemic and the tribalism surrounding coronavirus vaccines and other proposed treatments. Experts agree that health regulators are in a difficult spot as they navigate responding to complaints against doctors.
Medical freedom proponents got a major boost earlier this month when S.C. Attorney General Alan Wilson, R-Lexington, issued a nine-page opinion finding that state law protects doctors who prescribe off-label drugs for ailments they weren't manufactured to treat, so long as they have the informed consent of their patients.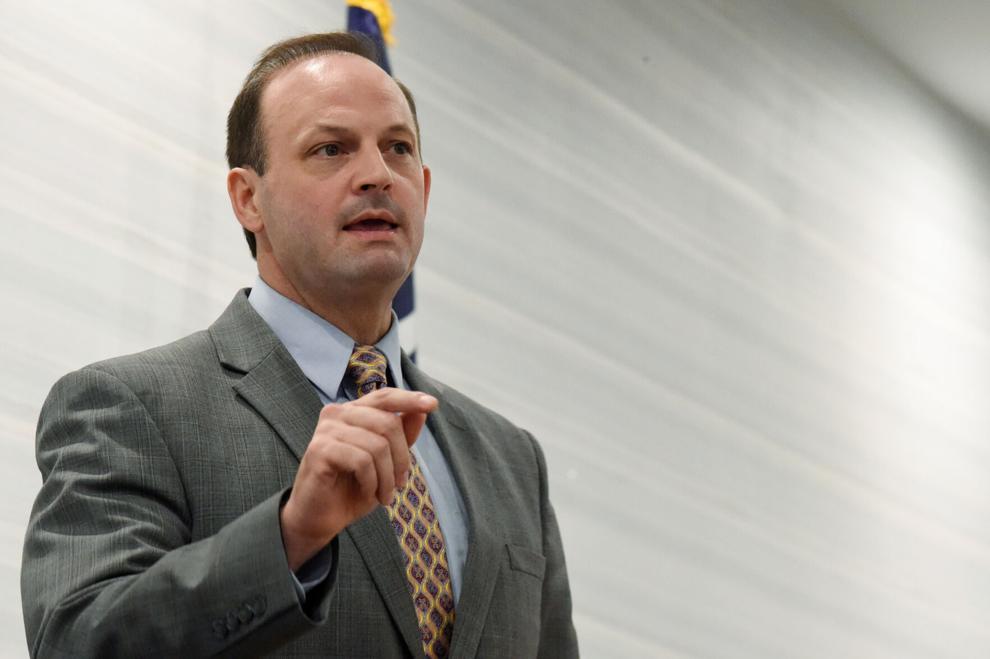 The opinion followed monthslong assertions from Republican legislators and doctors that hospitals and licensing authorities are interfering with the sacrosanct doctor-patient relationship by pressuring physicians to avoid those alternative treatments.
The state Department of Health and Environmental Control has publicly stressed that the U.S. Food and Drug Administration hasn't approved hydroxychloroquine or ivermectin for treating COVID-19 and they can be dangerous when taken improperly.
Ivermectin is approved by the FDA to treat some parasitic infections in people, though it is more commonly used to treat horses, cattle and other farm animals. Hydroxychloroquine is FDA-approved to treat malaria caused by mosquito bites. Neither drug has been proven effective in treating coronavirus and the World Health Organization advises that ivermectin, specifically, should only be used to treat COVID in the context of a clinical trial.
S.C. hospitals are offering only COVID-19 treatments that have been approved by the FDA and Centers for Disease Control and Prevention, and that doesn't include hydroxychloroquine and ivermectin, the S.C. Hospital Association said in a statement.
"South Carolina's hospitals and health systems are applying the same 'Do No Harm' oath to their COVID-19 care standards as they do for every health service they offer," spokesman Schipp Ames said. "… All South Carolinians are encouraged to consult a physician before seeking out alternative treatments for COVID-19 that are not approved by the FDA and CDC."
Fielding complaints
But the S.C. Board of Medical Examiners hasn't cracked down on any doctors for their COVID-19 treatments.
That's not for a lack of complaints.
The state agency that licenses doctors has received nearly 20 coronavirus-related accusations against physicians, a spokeswoman said.
But Department of Labor, Licensing and Regulation spokeswoman Lesia Kudelka said the agency can't reveal the substance of those complaints or the names of the accused physicians unless they lead to public discipline — such as a suspension — from the state medical board.
That hasn't happened yet, but state investigators are currently reviewing a complaint made against a Columbia doctor in January, according to records obtained by The Post and Courier.
A patient accused his physician of repeatedly downplaying the threat posed by the coronavirus, prescribing him hydroxychloroquine, and allegedly telling him the vaccines were made to kill people and thin the Earth's population, according to a complaint the patient provided to the newspaper.
In an interview, the patient said his doctor's claim about the vaccine left him shaken. He said he isn't sure the doctor is entirely wrong and hasn't decided whether to get a vaccine booster.
He said he wants the medical board to take a stand: If his doctor is right, then people should know. If he's wrong, then he is potentially violating his oath to "do no harm" by discouraging patients from getting a life-saving shot, the patient reasoned.
South Carolina's medical board declined to comment on the patient's case, citing confidentiality rules. The doctor and the practice that employs him also declined to answer questions about the allegations or the doctor's stance on COVID-19 treatments. 
The Post and Courier is not publishing the name of the patient or his doctor to protect their privacy until the matter is adjudicated.
In a written statement, Anne Cook, the Anderson internal medicine physician who leads the board, explained that the board acts on complaints only after they have been vetted and verified by state investigators. She said the confidentiality of the process "is necessary to ensure the Board bases its decision on the facts as presented."
In a Senate hearing in the fall, Cook explained that the board gives physicians a chance to respond to the allegations and sometimes meets from 8 a.m. to 10 p.m. to get its decisions right.
"We always ask, 'Does this physician pose a risk to the public? Is this physician providing practice that is safe for our citizens?' " Cook said. "And those are our marching orders."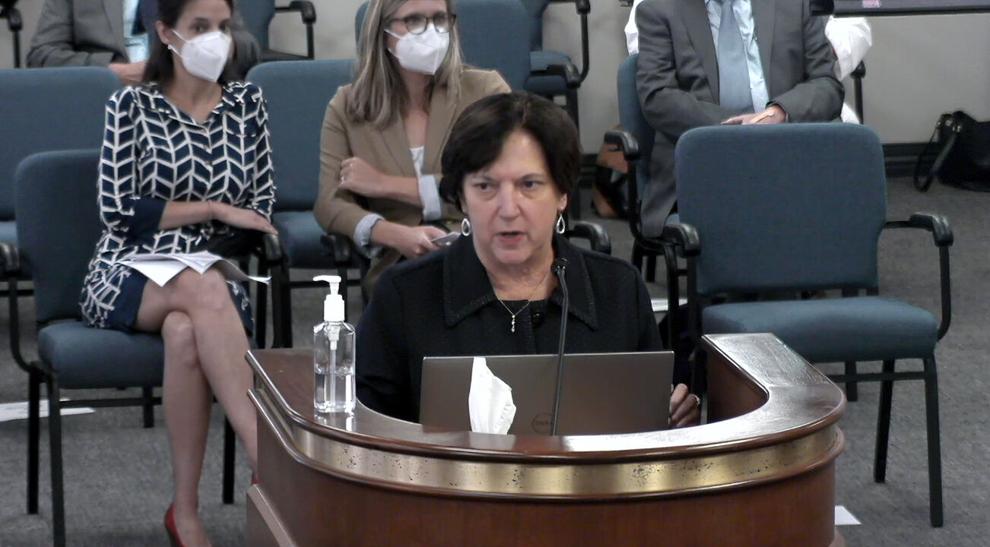 Tough assignment 
COVID-19 has posed a tough assignment for these licensing boards, said Dr. Arthur Caplan, a bioethics professor at the New York University School of Medicine.
"Medical boards were not built for this fight," Caplan said. "They're built for the doctor who molests a patient, the doctor who kills somebody because they're drunk, on drugs or senile. This area of fighting over what a doctor can say is not what a state medical board was invented to do. It's very awkward to have this fight over what they should go after."
But some medical groups say it is past time licensing boards like South Carolina's take a stand, especially to prevent the spread of claims that the coronavirus vaccines are dangerous.
In July, the Federation of State Medical Boards warned that doctors who spread misinformation about COVID-19 vaccines could lose their licenses for betraying the "high degree of public trust" they possess.
The group wrote that doctors "have a powerful platform in society," as well as ethical and professional responsibilities to give their patients factual, science-based advice.
The federation surveyed state medical boards last year and found that complaints alleging doctors had spread false information have risen in at least two-thirds of U.S. states.
At least 12 state boards have disciplined a physician for amplifying misinformation. Among the cases:
A doctor in Maine was suspended and ordered to undergo a psychological evaluation earlier this month over complaints that she shared coronavirus misinformation, including on Twitter and in a video on her website.
A Connecticut doctor had her license suspended for handing out fake vaccine exemption forms.
An Oregon doctor had his license suspended in December 2020 after that state's medical board ruled he regularly misinforms patients, including by telling them that masks are useless. That doctor had released a patient after the patient questioned his advice.
A Rhode Island doctor was reprimanded, fined and ordered to complete an ethics course after the state's medical board learned he had discouraged patients from getting the coronavirus vaccine.
But other groups, backed by conservative legislators, have pushed back, calling that censorship and a grave infringement on the doctor-patient relationship.
Legislators in Tennessee, for example, in December threatened to disband the state's medical board after it agreed to discipline doctors who spread vaccine misinformation.
Here in South Carolina, during a pair of marathon hearings in September, Republican legislators stressed that state health officials should stay out of the doctor-patient relationship.
Even beyond the political pressure, Dr. John Ropp, a Hartsville family doctor who leads the S.C. Medical Association, said he can understand why medical boards may be reluctant to accuse a doctor of spreading COVID-19 misinformation.
When dealing with a new virus and unproven treatments, what one person views as misinformation now could be accepted science in a few years, Ropp said.
"Especially with COVID, the line is moving," Ropp said. "I don't think we know where it is going to land yet. The science is ever-changing."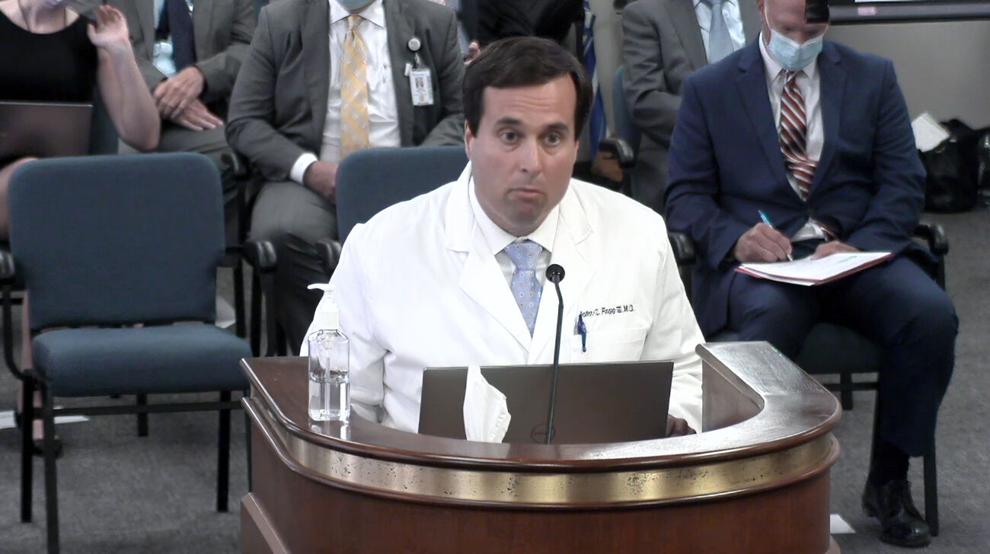 State Rep. Bill Taylor, an Aiken Republican who requested the Attorney General's recent opinion, told The Post and Courier he has heard from doctors all over the state who want to try alternative medicines but fear reprisal from their employers or licensing agencies. They are afraid to speak up publicly, Taylor said.
"I was very pleased that the Attorney General said doctors should practice medicine and we should stay out of their way," Taylor said.
Dr. Robert Jackson, a family medicine physician of 40 years in Spartanburg, told The Post and Courier he often prescribes ivermectin and vitamins to patients who just contracted COVID-19, claiming the treatment plan helps stop the virus from replicating and symptoms from worsening. He said doctors have experimented with off-label treatments for years, saying the practice has only become contentious with the coronavirus.
"The main thing for me is that hospitals, the CDC, the FDA, Dr. (Anthony) Fauci, they shouldn't interfere in the doctor-patient relationship," Jackson said. "It's up to the discretion of the physician to choose what's in the best interest of the patient."
Dr. Nick Sawyer, a California emergency room physician who leads a group called No License for Disinformation, said at this point there is no reason doctors should be prescribing hydroxychloroquine or ivermectin for COVID-19. Still, doctors telling patients not to get the vaccine is a more severe problem, he said.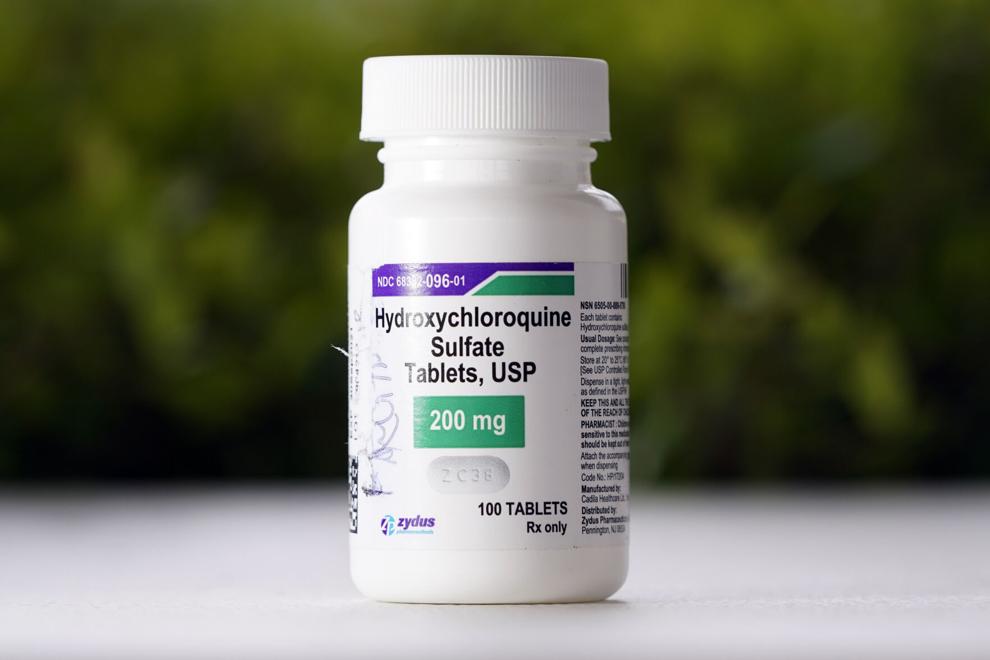 "Hydroxychloroquine has been thoroughly, thoroughly debunked," Sawyer said. "Ivermectin has no supporting evidence that it works. But if people were to get vaccinated, these alternative medication treatments would be a non-issue. The issue is people telling lies about the vaccine in a fear-mongering way."
Caplan, the NYU medical school professor, agreed. He said doctors generally have the right to prescribe off-label drugs, but they could face discipline for discouraging patients from getting a life-saving vaccine or touting unproven remedies that harm them.
Politicians should stay out of this debate, Caplan added, and let medical authorities do their jobs.
"I don't trust a bunch of people in Columbia — former exterminators, lawyers and businessmen — to tell me what's a good pill or what's a safe vaccine," Caplan said.