The Salomon-China agreement rings alarm bells, but the West is China's main game and Australia has looked the other way
In 1993, China's then-Prime Minister Zhu Rongji stood in front of a large map on his office wall, pointed to it, and saw China's fate.
China was largely without land, he said, open only to the sea on one side. It was different from other great powers that looked at a world of oceans.
Zhu said China's future lay to the west. It was there that the country could develop a trade and tourism empire.
The story was conveyed by Shah Javed Barki when the Pakistani-American economist was Vice President of the World Bank. He was in the room when Zhu presented his vision.
Australia is draw red lines and talk about war after China's security pact with the Solomon Islands, but if we're concerned about China's growing power, we're heading to the wrong place.
Yes, Pacific island nations like the Solomon Islands are important, but for China it is critical to look west. Beijing has developed a powerful China-Pakistan economic corridor. It has built a port at Gwadar that opens up the Middle East and connects it all the way to Xinjiang in the west of China.
China is expanding its economic power over Central Asia to the Middle East and Africa. The massive Belt and Road Investment and Infrastructure project promises to be a 21st century silk road.
Of the 146 countries that have signed up for Belt and Road, it is by far the largest number west of China.
This is Xi Jinping's great game for greatness.
China's 'long game' is the West
China's strategy for expansion to the west seeks to secure the supply of energy resources from the Middle East. For China, Westward Expansion seeks to gain an important advantage over the United States.
China's Shanghai Cooperation Organization includes all the Central Asian states. As Diplomat Magazine has pointed out, "from Central Asia to the Middle East, no country falls within the sphere of direct American influence or poses a potential threat to China."
Yes, the Belt and Road reach into the Pacific Ocean; Fiji, Solomon Islands, Papua New Guinea and New Zealand are among those who have signed up.
But the West is China's most important game – what Brookings Institution Fellow Rush Doshi has called "the long game".
This is rooted in history and China's great shame after the fall of the Qing Empire in the 19th century. Doshi quotes the great Qing general, Li Hongzhang, who saw the future West overpower a weak China and set his nation on a course of renewal.
China failed to modernize and lost the war to Japan. Li was one of the authors of what has become known as the "Hundred Years of Humiliation".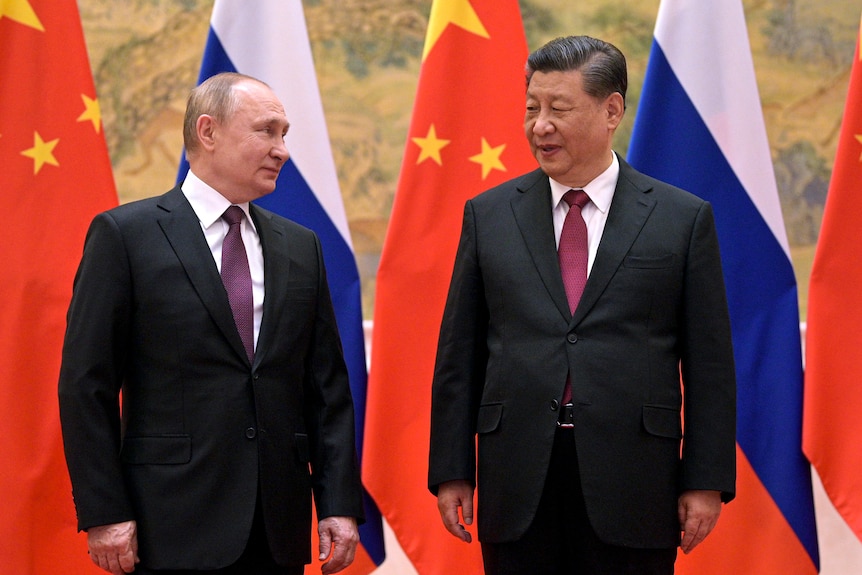 Xi Jinping seeks to avenge China's weakness. He is already transforming the world. At best, China's growing economy enriches the world and strengthens a global rule-based order.
At worst, China's aggressive authoritarian capitalism is tipping the world into conflict. Right now we are seeing more of the worst.
China's economic power brings nations from Central Asia to the Middle East and Africa under its rule. Its progress has distorted the global balance of power. It's a superpower rival to the United States. And Xi believes that the West is declining and that the East is rising.
Salomon-China deal rings with alarm bells
It is already triggering a violent transformation. It is fair to say that the war in Ukraine would not take place if not for China's progress and China's growing alliance with Russia.
Xi and Vladimir Putin are close; they signed a "no limits" pact during the Winter Olympics. Putin invaded the day after the Olympics' closing ceremony.
Solomon Islands has now signed a security agreement with China that seals the island nation's operations closer to Beijing. This has been happening since 2019, when it shifted its diplomatic recognition away from Taiwan and towards mainland China.
In the midst of our federal election campaign, the Salomon-China agreement is ringing alarm bells. The coalition and Labor are trying to prove that they can be tougher on the China threat.
But both have been guilty of being inconsistent and ill-prepared, of looking the other way while China built up its power and became increasingly tough.
While the Chinese Communist Party imprisoned Uighurs and Tibetans, crushed disagreements and settled political freedoms, Australian governments were seduced by China's riches and wanted to believe that the Communist Party would become like us.
Tony Abbott invited Prime Minister Xi Jinping to speak at a joint sitting of the federal parliament and saw in him a partner for democracy.
Before Abbott, Julia Gillard thought so little of China and Xi as a threat that she wound up Australia's security position and cut defense spending. It was after her predecessor – the man she deposed – Kevin Rudd had marked China's growing influence and sought to increase our military capabilities.
Labor was inconsistent and weak. The coalition was naive or blind. Now Australia is trying to make up for lost ground. Yet the warning signs were always there.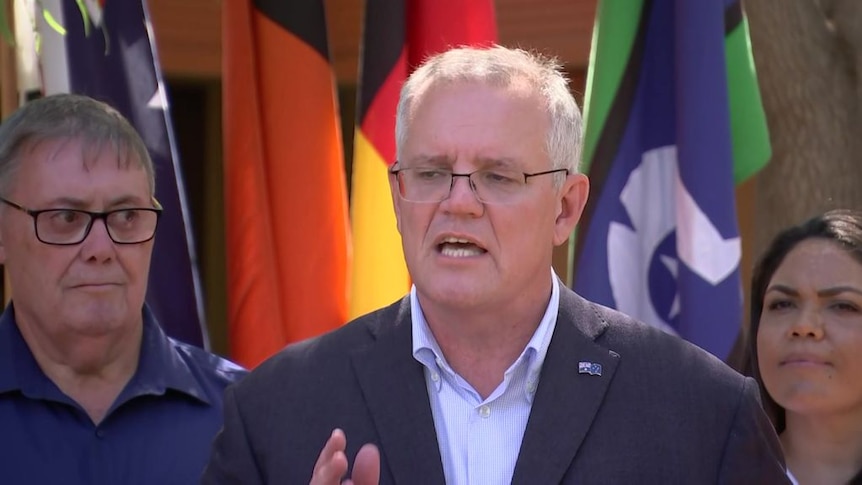 Is the United States capable of meeting the challenge?
More than a decade ago, historian Azar Gat warned that "authoritarian capitalist" states such as China and Russia "may represent a viable alternative path to modernity." Nothing was inevitable at the ultimate victory of liberal democracy.
Looking at the lessons of history, Gat said that former challengers to the global order – Nazi Germany and imperial Japan – failed because they were too small. The power of the United States consistently surpassed others. Without a strong United States, he said, "liberal democracy may well have lost the great battles of the 20.
century".
Is that still the case? Is the United States capable of meeting the challenge? Gat said:
"China and Russia represent a return of economically successful authoritarian capitalist powers, which have been absent since the defeats of Germany and Japan in 1945, but they are much larger than the latter two countries ever were."
Gat's warning of the looming threat from authoritarian states challenged conventional wisdom in 2007, when his article first appeared in the journal Foreign Affairs.
China was not heading for liberal reforms; it was, as the architect behind China's opening to the world, Deng Xiaoping, said, hiding his capabilities and bidding his time.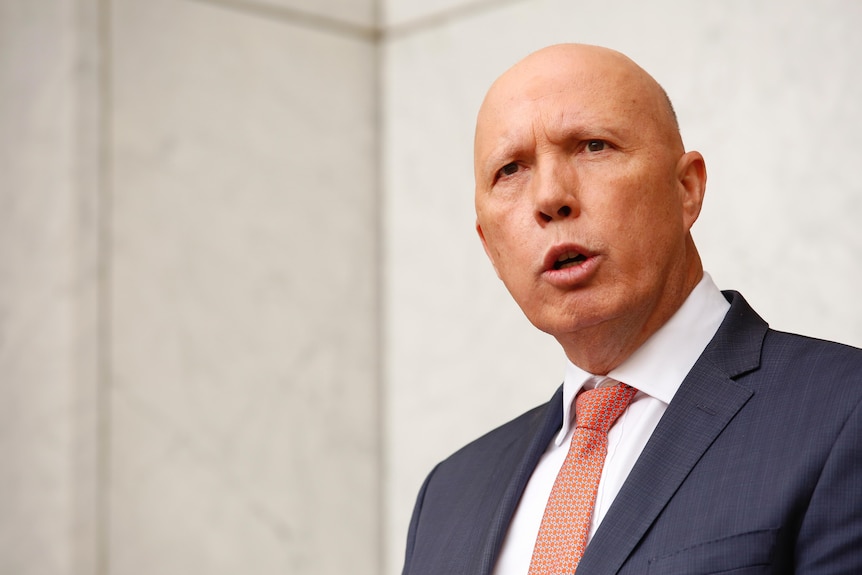 Secretary of Defense Peter Dutton may well be right in warning Australians to prepare for war. Xi Jinping is certainly preparing China for war. In fact, he threatens conflict with Taiwan.
But we are not prepared, despite the fact that we have been warned for decades that this would come. We do not have the weapon. Nuclear-powered submarines are decades away if we ever get them.
We need to build high-tech know-how. We can not even guarantee our fuel supply chains in case of war.
Yes, we strengthen alliances: Quad – Australia, USA, Japan and India – and AUKUS with the UK and USA. But sovereign defense capability is a nation-building project. We do not have the difficult conversation during the election campaign. It's easier to talk about "red lines" and fear of war. Those are the harsh words, but how do we back them up?
The 21st century would always be defined by the rivalry between the United States and China. America can still be strong enough to save democracy.
Xi Jinping, like his friend Vladimir Putin in Ukraine, can fatally overestimate his own strength.
In any case, this is a bill time. The Solomon Islands has been a wake-up call for Australia. China is in the Pacific: Significant and an important plank in Beijing's growing influence, but it is not the focus of Chinese expansionism.
Thirty years ago, Zhu Rongji looked at a map and pointed west. China's challenge today extends to everywhere on the planet.
Stan Grant is ABC's analyst on international affairs and will present China Tonight on Monday at 21.35 on ABC TV and Tuesday at 20.00 on ABC News Channel.