This is when you can expect yours
August 18, 2022
After peaking at 9.1 percent in June, it fell to 8.5 percent last month, an encouraging sign that the Federal Reserve's efforts to cool rising prices may be working. But millions in the US are still struggling as the cost of living continues to rise.
To help residents whose household budgets have been severely affected by rising food, gas and housing prices, several states — including Delaware, Florida, Georgia, Hawaii, Indiana, Minnesota and New Mexico — have already started rolling out direct payments. Others are preparing for that.
See below which states and residents will be eligible for a stimulus check in the coming months:
California
California is gearing up for another round of direct payments to millions of residents, this time in the form of a tax refund of up to $1,050 called the "Middle Class Tax Refund."
According to state leaders, an estimated 23 million people will qualify for the checks, which will be mailed between October 2022 and January 2023.
The payment is only available to residents who have lived in California for at least 6 months in the 2020 tax year or who are resident in the state at the time the check is issued.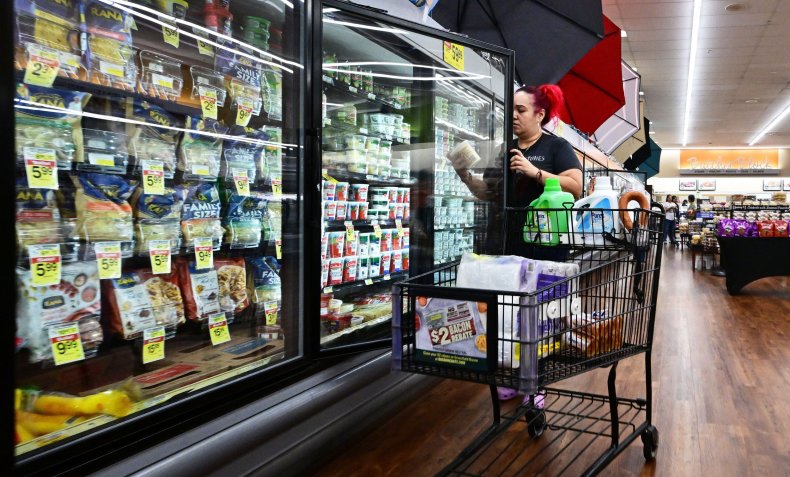 To receive the payment, Californians must have filed their 2020 tax returns by October 15, 2021, must not have been a dependent in the 2020 tax year, and must meet the adjusted gross income (AGI) limits described here.
Payments will be issued by direct deposit or debit cards, and the amount depends on income. To calculate how much you may be eligible to receive, see this estimator here.
The smallest amount spent is $200 while the largest is $1,050.
Colorado
Colorado is giving a $750 tax credit to individual filers this summer and $1,500 to married couples filing jointly this summer called the "Colorado Cash Back."
The one-time payment was approved on May 23 by Governor Jared Polis, who said his government was working hard to get the money into Coloradans' wallets this summer rather than in the spring of 2023, when refunds would normally be issued to taxpayers. provided.
To be eligible, residents must:
Be at least 18 on or before December 31, 2021;
Be a resident for the entire income tax year 2021;
And submit an income tax return for the 2021 income tax year before June 30, 2022 or apply for a discount on real estate tax/rent/heat credit (PTC).
Payments are expected to be issued by September 30, while those who have filed an extension with the Internal Revenue Service (IRS) have pushed the June deadline to October 17 and can expect to receive the checks by January 31, 2023.
Illinois
In early July, Illinois launched the state's $1.83 billion Family Relief Plan, which included income and property tax rebates, as well as a temporary cut in several sales taxes, such as the suspension of the 1 percent sales tax on groceries through June 30. 2023.
The state also issues $50 tax refund checks for individual filers who earned less than $200,000 in 2021 and $100 for joint filers with incomes less than $400,000.
Filers who claimed dependents last year are also eligible for a $100 credit per child, with a limit of three child credits per household.
According to a press release from the State of Illinois website, checks will be mailed to all an estimated 6.2 million eligible taxpayers during the week of Sept. 12, and distribution will take approximately eight weeks.
Massachusetts
The situation for stimulus checks in Massachusetts is still unclear, as legislation to approve one-time payments of $250 for eligible residents was recently not passed.
A decision on whether the state can provide tax credits will be made by the state auditor by September 20 and, if implemented, payments will be issued before the end of the month, according to local media.
Meanwhile, Massachusetts residents are getting the excess state tax revenue that Massachusetts must repay to taxpayers under an obscure 1980s law, which would be more than $2.5 billion this year. Governor Charlie Baker said residents would get back 7 percent of their state income taxes for 2021.
south carolina
South Carolina Governor Henry McMaster signed a bill in June that would allow eligible residents to receive checks up to $800 in income tax credits.
To be eligible for the one-off payment, you must have submitted an income tax return before October 17. The amount of the benefit will be determined after 17 October on the basis of income.
Delivery of the checks is scheduled for November and December, with the official website of the South Carolina Department of Revenue stating that payments will be issued before December 31.
Virginia
Virginia's taxpayers owed taxes last year — the amount of tax they owed for the entire year minus any credits — qualify for a tax credit of $250 for individual filers and $500 for joint filers.
If you qualify for the payment and filed your taxes before July 1, you can expect your tax refund by October 31. To receive payment, you must file your taxes by November 1.