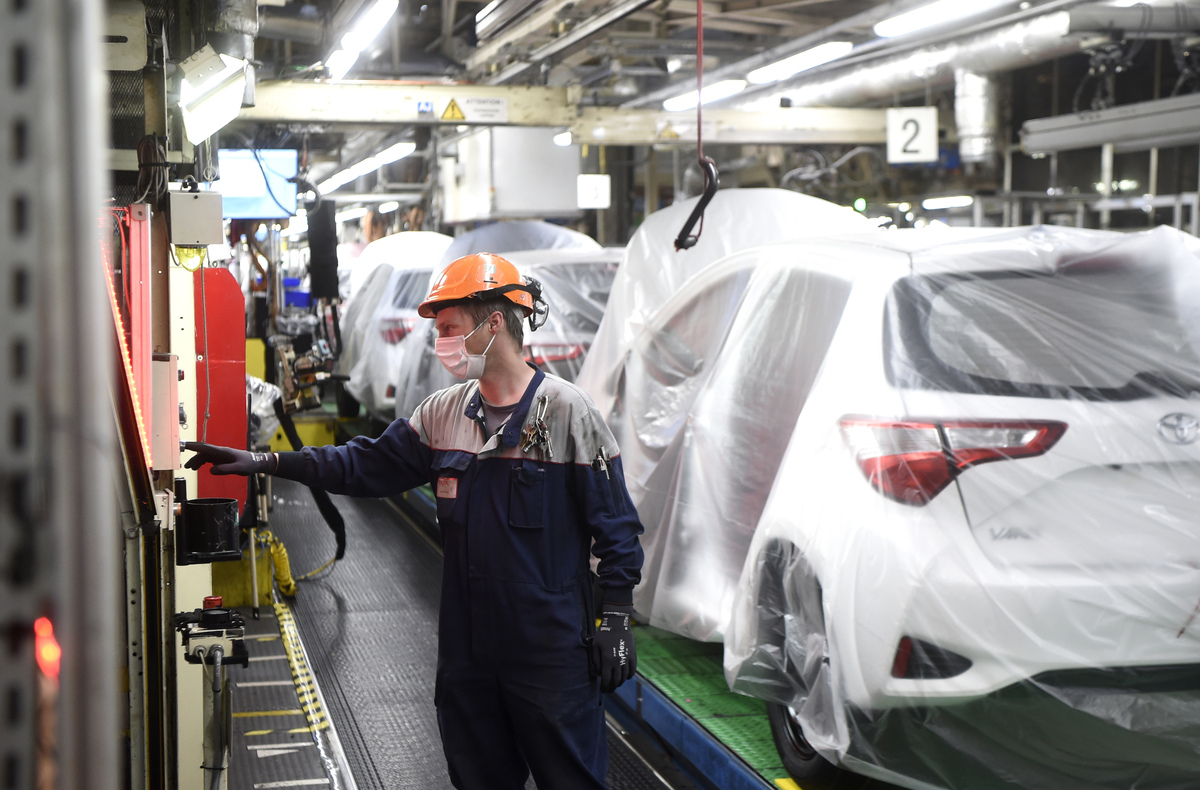 FRANCOIS LO PRESTI/AFP via Getty Images
Toyota, one of the world's largest automakers, said it will increase production in December as it recovers from parts shortages caused by the COVID-19 pandemic.
The Japanese automaker announced it will build 800,000 vehicles worldwide next month, up from the roughly 760,000 it made in December last year.
The company also said it was maintaining its forecast of producing 9 million vehicles in its current fiscal year, which ends March 31. Toyota produced approximately 7.6 million vehicles in the previous fiscal year.
"We would like to thank all parties involved for their tremendous support in helping us maintain production levels," Toyota said in a statement.
Automakers have been struggling lately to make enough vehicles in the face of a shortage of parts, especially semiconductors. Meanwhile, rising demand has pushed up dealer prices.
All of Toyota's 14 plants and 28 production lines in Japan will operate normally for the first time since May, the company said, helping to boost production further.
Still, the company said it was responding to an ongoing shortage of some parts by trying to strengthen its supply chain.