US B-2 bombers fly with Australian F-35 fighter jets in a 'strict message' to China?
While global attention is on the Russia-Ukraine conflict, the United States is stepping up its engagements with Australia in the Indo-Pacific region to deter a 'warring' China.
On March 23, a B-2 stealth bomber carried out a mission in the region with five different fighter jets from the US Air Force and the Royal Australian Air Force, Pacific Air Forces announced in a press release.
A USAF B-2 'Spirit' flew from Whiteman Air Force Base, Missouri, to RAAF base Amberley, Australia. The fighter was linked to the 509th Bomb Wing and became the first B-2 Spirit to land at RAAF Base Amberley, the release states.
It was refueled by an Alaska Air National Guard KC-135 tanker in Australian airspace and then integrated with eight fighter jets as part of the training activities. Two RAAF F-35As, two RAAF EA-18 Growlers, two RAAF F / A-18F Super Hornets and two US Air Force F-16Cs were part of the exercise.
RIGHT IN: A @usairforce B-2 from @Whiteman_AFB integrated w /@AusAirForce in Australia to carry out a training mission in support of a #freeandopenIndoPacific

Click on the link to find out more about the more than 50-hour round trip.https://t.co/OqH3jqn9F0@INDOPACOM pic.twitter.com/BCvABCWpyA

– PACAF (@PACAF) March 24, 2022
Adm. John C. Aquilino of the U.S. Indo-Pacific Command and RAAF Air Vice-Marshal Joe Iervasi were on hand to see the B-2 on the ground.
After landing at Amberley, the aircraft underwent a crew change procedure before going into the air. It was then integrated with the F-22 Raptors from Joint Base Pearl Harbor-Hickam, Hawaii, and returned to Whiteman.
The B-2 established the forces' credibility in dealing with a complex and uncertain security environment, while demonstrating USAF's global reach capabilities over the more than 50-hour round trip to Australia and back, the statement said.
"This is the most consistent theater with the most challenging security issues … and promoting our interoperability with critical allies like Australia is crucial to maintaining a free and open Indo-Pacific," Aquilino said in a statement.
"There are many aspects that go on daily that continue to move the security relationship forward in a positive way to provide deterrence, prevent war and maintain peace and stability in the region," he added.
Focus on the Indo-Pacific region
In the last few years, B-2 bombers have undertaken several training missions over Australia. In 2020 Whiteman B-2 bombers flew over Australian training areas, while Marines and Australian soldiers trained together to deal with the strikes. A Whiteman B-2 bomber landed at Royal Australian Air Force Base Tindal in 2016.
In 2021, a B-1B Lancer traveled across Australia to operate with RAAF tankers. Last fall, the B-1 Lancers flew out of Diego Garcia for the first time in 15 years.
In recent years, the two countries' defense cooperation has been primarily driven by the growing importance of the Indo-Pacific area in an attempt to counter China's influence in the region. This goal clearly necessitates a diverse bilateral partnership.
It was reported earlier this year that a major U.S. oil depot was being set up in Australia's northern territory to support military activity in the Indo-Pacific. With a capacity of 300 million liters, the $ 270 million project will be the largest custom-built petrol depot in northern Australia.
Last November, the United States decided to send several fighter jets to Australia, including F-22 Raptors and F-35s, to deter potential Chinese military aggression, as previously reported by EurAsian Times.
Meanwhile, over the past decade, 2,000 Marines were deployed in the Northern Territory of Australia during the mid-year dry season.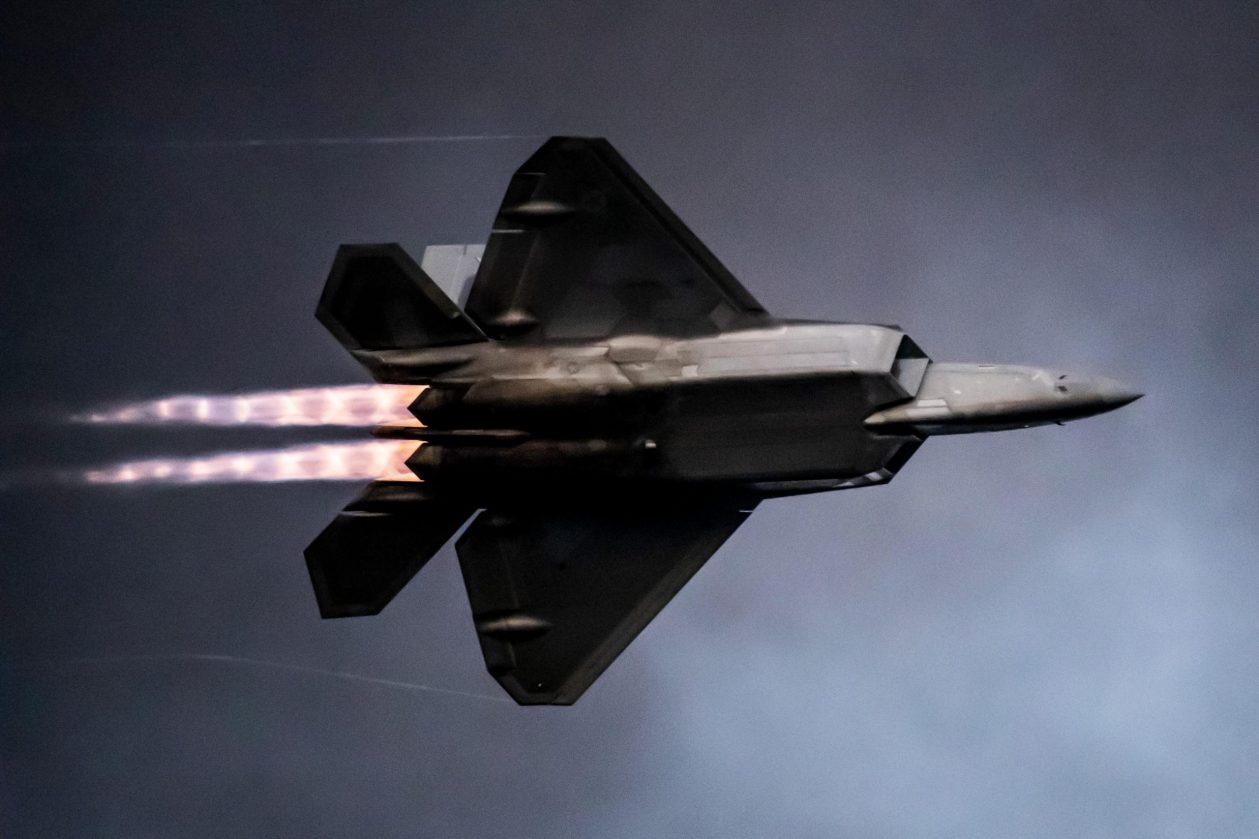 This partnership between the two countries has also been extended to the maritime sphere. On Australia's east coast, Prime Minister Scott Morrison has revealed plans for a nuclear submarine station.
The $ 10 billion (US $ 7.4 billion) facility will support Australia's new nuclear submarine fleet, which is expected to be purchased under the AUKUS Treaty.
In addition, Canberra established a space command on March 22 in line with the US space force. "Space is becoming more congested and is already controversial, especially as the boundaries between competition and conflict are becoming more and more blurred through gray zone activities," the Australian defense minister said.
This cooperation between Washington and Canberra will only deepen as China's military grows in size and power. Australia's fears of maintaining the country's sovereignty and economic interests have developed as a result of China's haughty tone and growing influence in the region.