White House National Security Adviser Jake Sullivan has stated that the United States has taken a "big gamble" on the alliance by promising to share nuclear submarine technology with Australia under the AUKUS security pact.
Most important points:
AUKUS has sparked a major diplomatic rift between Australia and France
Sullivan said sharing sensitive military technology sent a message to Australia and the world that the US supports its allies
He said US-China conflict could be avoided despite "strong competition"
Sullivan made the comments after giving a virtual speech at the Lowy Institute, where he stated that the Biden administration intended to supplement US diplomacy and domestic forces, while "turning the page" on an "overemphasis on military engagement".
He also said a confrontation between the US and China was not inevitable, vowing that the US government would defend its values ​​and "compete vigorously" with Beijing while trying "responsibly" to ensure that competition did not fizzle out. in a conflict.
Mr Sullivan's speech comes in the wake of a furious diplomatic row between Canberra and Paris over the federal government's decision to cancel a multi-billion dollar submarine contract with France and instead launch a nuclear submarine program with the US and continue in the United Kingdom.
The United States is engaged in intense diplomacy to mend its relationship with France after it lashed out at all three AUKUS countries.
Late last month, US President Joe Biden told French President Emmanuel Macron that the handling of the AUKUS announcement was "awkward" and that he was unaware that France had not been notified of the submarines' decision in advance.
But Sullivan declined to say whether the president's comment was critical of Morrison's administration, saying he kept his "eyes firmly on the present and the future."
"My opinion — I know it comes across as genuine evasion, but evasion nonetheless — is that I just don't think there's any point in rethinking how we got where we are," he said.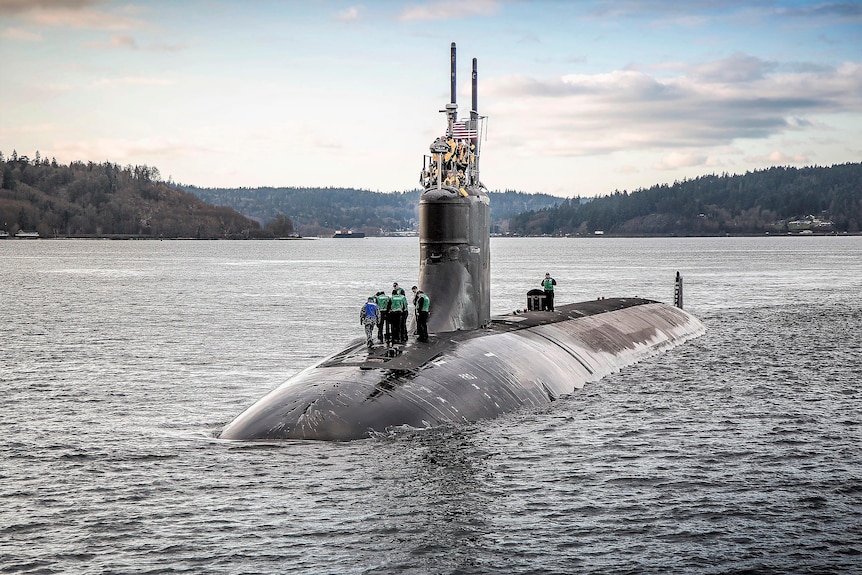 "We have, in our view, established a very strong and meaningful and substantive action plan with the French on a range of issues, including those related to the Indo-Pacific. And we are digging into the real work of AUKUS."
Asked whether the announcement of nuclear submarines was a "big gamble" on the alliance, Sullivan said it proved the Biden administration was willing to back up rhetoric with action for key partners.
"It's a big gamble. The president wanted to say not just to Australia, but to the world, that if you're a strong friend and ally and partner, and you bet with us, we'll bet with you," he said.
The US, UK and Australia have set themselves an 18-month period to reach an agreement on nuclear submarines.
The federal opposition has supported the shift to nuclear-powered technology but has warned that the nation now faces a looming capacity gap.
That's because the Navy's existing Collins-class submarines may need to be effectively rebuilt twice to keep them operational until around 2040, when the new boats are due to arrive.
Sullivan said the US was determined to keep its promise to help Australia acquire nuclear submarines, and said the countries would "travel together" on the project "literally for decades to come."
"We are now deeply committed to doing the actual work to make this happen in a way that lives up to the vision our leaders set out when they did the virtual event together in September," he told the Lowy Institute.
China is on a massive military build-up and the Morrison government says it needs the submarines as Australia faces an increasingly precarious and dangerous strategic environment.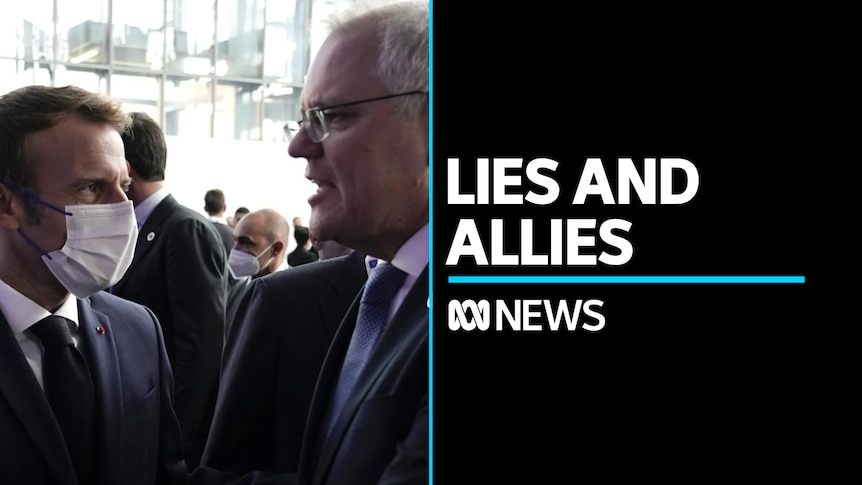 US, China 'have a choice' to avoid conflict
While relations between the United States and China have deteriorated in recent years, there are signs that both countries are now taking tentative steps to intensify dialogue and ease tensions.
Last week, Mr Sullivan again met with top Chinese diplomat Yang Jiechi in Switzerland as the two countries continue to grapple with a wide range of disputes over trade, human rights, espionage, Taiwan and the AUKUS pact.
Overnight, the US and China also reached an agreement on climate change at the Glasgow summit, and there is growing speculation that Mr Biden could hold a virtual meeting with Chinese President Xi Jinping next week.
"From my perspective, all this talk about the United States and China entering a new Cold War, or whether we're headed for conflict, or the Thucydides trap — we have a choice not to," Sullivan said. . said.
"Instead, we have the choice to move forward with what President Biden has called fierce competition. Where we will compete vigorously on multiple dimensions, including economics and technology. Where we will stand up for our values."
He also said both countries would maintain a substantial presence in the Indo-Pacific.
"We will have to maintain a relationship with China and work with China on certain issues," he told Lowy.
"But to say without apology, we want the traffic rules for all issues affecting our citizens fundamentally to promote our interests and reflect our values ​​as much as possible."
While the Biden administration has tried to rekindle its diplomatic ties in Southeast Asia, several analysts say both the Trump and Biden administrations have neglected economic ties with the region.
The Trump administration has withdrawn the United States from the huge economic deal of the Trans-Pacific Partnership (TPP), and the Biden administration has shown little interest in joining its successor, the CP-TPP.
Sullivan said US Commerce Secretary Gina Raimondo would visit the region soon to discuss the government's regional economic strategy, but gave few specifics.
"We believe there is an opportunity to put together a comprehensive vision and align a whole range of countries to it. And so we will move forward with that effort in the coming months," he said.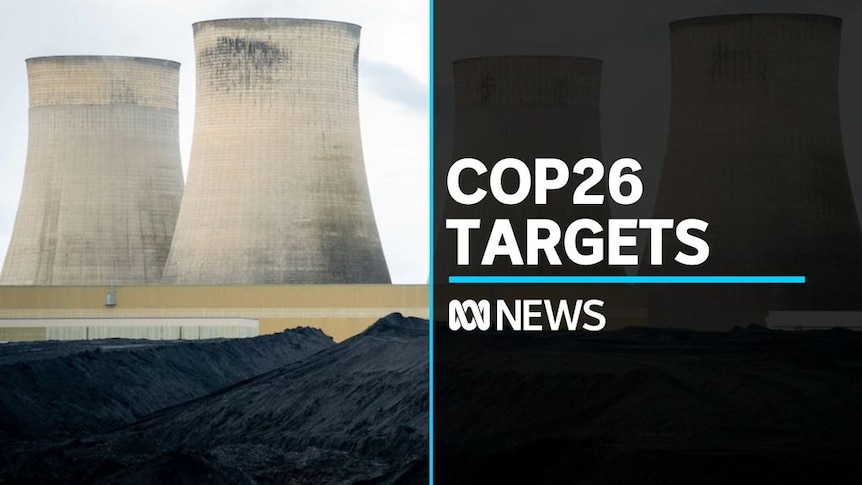 And while the United States has pressured Australia to commit to deeper cuts in carbon emissions, Sullivan didn't criticize Morrison's government for not making a more ambitious 2030 commitment to the Glasgow climate summit.
Instead, he just said that countries representing about 65 percent of the global economy had set goals that "would keep (the world) within the 1.5-degree target (to limit global warming)".
"That still means 35 percent of the world hasn't done that. And that means there's a lot more work to do," he said.