Coronavirus

"People may be tired of taking precautions… but they need to understand that the virus is still there."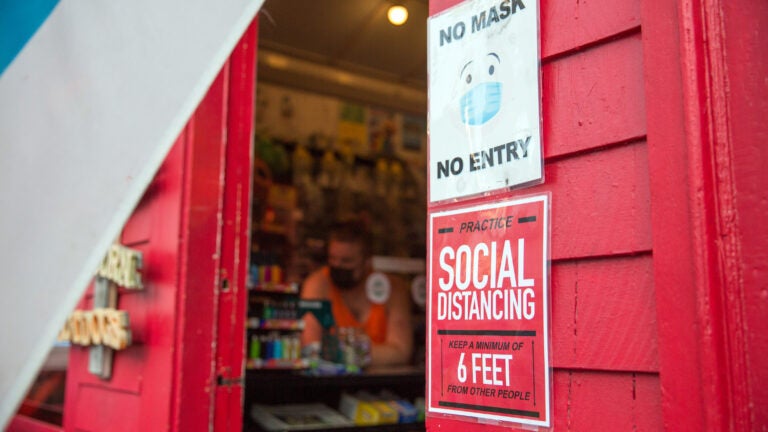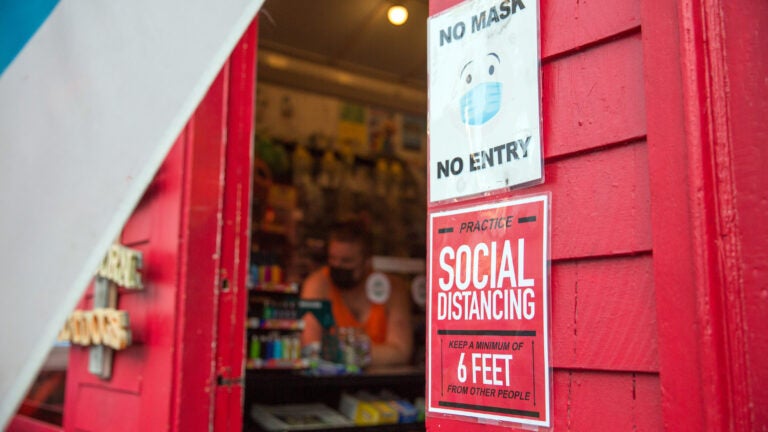 Wastewater is a consistent predictor of COVID-19 trends during the pandemic and may predict another increase in COVID-19 cases in November, heading into the holiday season.
COVID-19 cases across the country have plateaued, even in Massachusetts, where recent cases have remained at a steady seven-day average of about 1,370. But the data shows a change is on the way.
A graph, that was tweeted by dr. Paul Sax, an infectious disease physician at Brigham and Women's Hospital, shows an increase in trace amounts of COVID-19 detected in wastewater in Metro Boston from data collected by the Massachusetts Water Resources Authority.
"I think [the data is] worrying because there has been a certain amount of COVID fatigue all along, people may be tired of taking precautions… but they need to understand that the virus is still there," Sax told Boston.com.
The wastewater data typically predicts trends from COVID-19 a few weeks in advance, as "a harbinger of things to come," Sax says. If there's an increase in the number of cases, he says it's most likely due to the colder weather and people congregating inside.
This year's COVID-19 cases are relatively low compared to last year's, mainly due to the widespread availability of the vaccine, especially with Massachusetts' 70% vaccination rate. But there are still people who have not been vaccinated or are otherwise at risk, including some children and people with weakened immune systems. Breakthrough cases are also still common; symptoms may not surface as vaccinated individuals are often asymptomatic, but the virus can still be spread to other individuals.
Sax said his tweet was a reminder to everyone as the weather gets colder, the virus is spreading and the Delta variant tends to spread much faster.
"The latest trend suggests it might be going up, it's definitely not going down and it hasn't gone down in a while," Sax said, pointing to the increase in cases since August, when cases were at an all-time low after the release of the vaccines.
To prevent the spread of the virus, Sax is urging people to get vaccinated, get tested for COVID-19 before social gatherings and wear masks indoors. Other public health officials also include: echo the same sentiment when people start to gather for the holidays.
Subscribe to newsletter
Stay up to date with all the latest news from Boston.com