Weekly credit reports are still free. This is why it pays to check yours often
August 19, 2022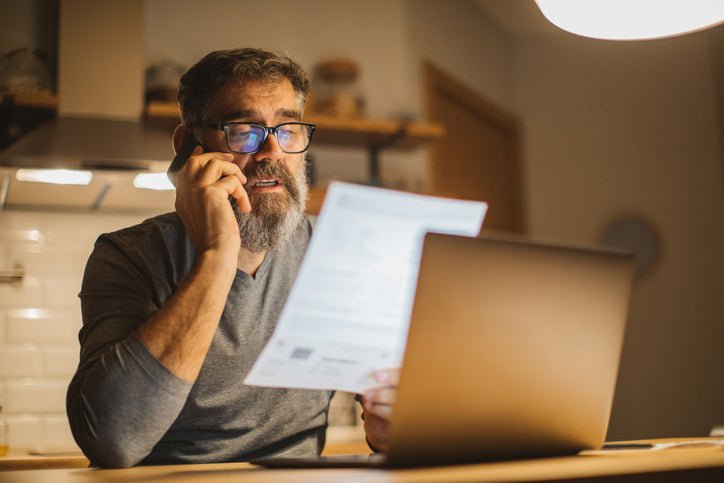 It is information that is very important to have.
---
Most important points:
You are normally entitled to one free copy of your credit report from each reporting agency per year.
At this point, you have free access to your credit report every week, and this is essential if you are planning to take out a loan.
---
In the wake of the COVID-19 outbreak, much aid has been made available to the public, such as incentives and increased unemployment benefits. There was also a notable increase in fraud as criminals tried to steal that aid from the people who were entitled to it.
To counter that and to protect consumers, free credit reports were made available every week. Normally, consumers only have free access to their credit report once a year with each of the major reporting agencies – Experian, Equifax and TransUnion.
Initially, the free weekly reports were supposed to run out earlier this year. But the credit bureaus have extended that benefit until December 31, 2022. And it pays to take advantage of it.
protect yourself
Your credit report contains detailed information about your outstanding debts. It also includes information about your credit history and credit mix.
All that information is important to have for a few reasons. First, let's say you want to apply for a large loan, such as a mortgage. If you see a red flag on your credit report, rest assured that lenders will notice it too. And so you have a chance to remedy that situation before applying and possibly getting rejected.
It is also possible that your credit report contains an error. Errors in credit reports are actually quite common, but some of them can negatively affect you.
Suppose your credit report lists a past due debt that you never accrued. That's the kind of thing that can prevent you from getting approved for a new loan or credit card. Once you become aware of that error, you can take steps to correct it.
Finally, checking your credit report can give you an idea that your identity has been stolen. Let's say you read your report and notice a loan in your name that you never took out. At the follow-up, you might discover that someone has accessed your Social Security number and opened a tab in your name. From there, you can take steps to protect yourself, such as freezing your credit.
Should You Check Your Credit Report Weekly?
Probably not. Chances are it won't look all that different from week to week. But should you consider checking yours once a month as long as it doesn't cost you anything? Absolutely – especially if you are preparing to apply for a large loan or if you are waiting for a solution to a previously noticed error.
Free weekly credit reports have been renewed before, so they can be renewed after December. But until then, it pays to take advantage of free access to your credit history and activity.
One thing you should know about credit reports is that, frustratingly, yours will not include your actual credit score. And that's an important number to have. But it still pays to check your credit report regularly, as the information it contains may be an indication that your score has gone up or down on its own.
Top credit card destroys interest until 2023
If you have credit card debt, you can transfer it to: this transfer card with top balance assures you a 0% intro APR in 2023! In addition, you do not pay an annual fee. These are just a few reasons why our experts rate this card as the best choice for getting your debt under control. Read our full review free and apply in just 2 minutes.