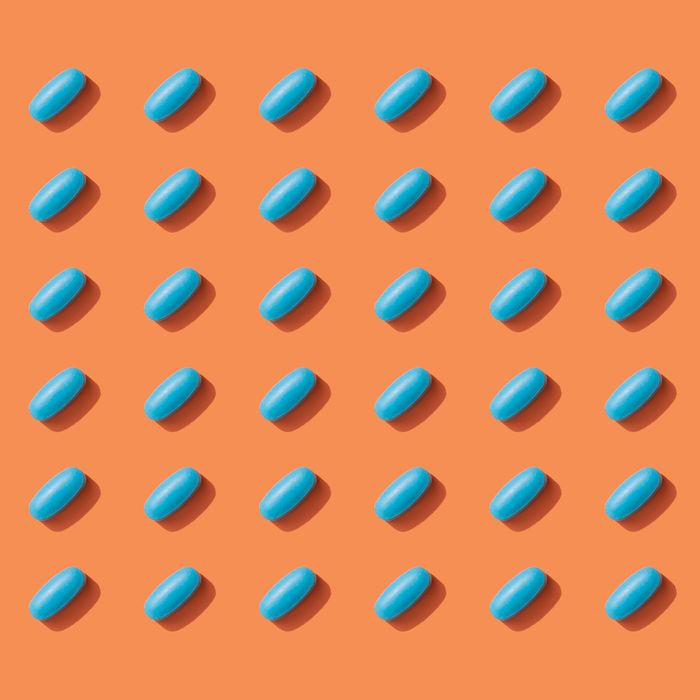 Vaccines against COVID-19 have been the primary weapon in controlling the spread of the coronavirus and fighting off its most dangerous strains, but pills to treat the virus are on the way. So far, pharmaceutical giants Pfizer and Merck have developed experimental antiviral pills — called Paxlovid and molnupiravir, respectively — that have shown promising efficacy in clinical trials in adults with COVID-19. Below is what we know about these new COVID-19 antivirals and when they might be available.
Both antiviral pills — which, unlike other therapeutic COVID treatments, could be available by prescription to take orally at home — amplify the world's therapeutic arsenal against the virus by reducing its ability to multiply. Both treatments are intended to be taken orally for five days once the first symptoms of COVID-19 appear. Pfizer's medicine, Paxlovid, also contains a low dose of ritonavir — a medicine also used to treat HIV — to help prolong the medicine's effectiveness in the body. Importantly, the antiviral pills are not intended to replace highly protective vaccines, but may work together to tame the pandemic.
The main difference between the COVID antiviral pills and the monoclonal antibody treatments for COVID already available is how much easier the pills would be to administer. Monoclonal antibody treatments are administered intravenously in a medical facility in a process that takes about an hour. The two oral drug treatments are also expected to be cheaper than monoclonal antibody treatments.
Neither Merck nor Pfizer has released detailed data on their clinical trials for their respective antiviral treatments, but the topline results the companies have shared look promising.
molnupiravir (from Merck and Ridgeback Therapeutics)
Merck said that, according to research data, its antiviral pill — a type of drug called a polymerase inhibitor — reduced the risk of hospitalization or death by about 50 percent when given to patients within five days of developing their COVID-19 symptoms. .
Paxlovic (from Pfizer)
Pfizer said its drug — which is a combination of two components, an experimental molecule called PF-07321332 and a drug called ritonavir — reduced the risk of hospitalization or death by 89 percent when given to patients within three days of developing the disease. their COVID-19 symptoms, and by 85 percent when given to patients within five days.
It is not yet clear whether the drugs will affect the transmission of the coronavirus.
An FDA advisory panel is scheduled to meet on Nov. 30 to weigh in on a potential emergency use authorization for Merck's antiviral drug, molnupiravir. It recently received approval in the UK after health authorities said their review concluded the drug was "safe and effective for those at risk of developing serious COVID-19 disease".
It's unclear whether Pfizer's antiviral pill will also be considered in the panel, but the drug company said it will submit its recent trial data to be considered for an urgent license.
We believe that in this case, a public discussion of this data with the agency's advisory committee will help to gain a clear understanding of the scientific data and information that the FDA is evaluating to make a decision about whether please do not allow this treatment for emergencies. use," said Dr. Patrizia Cavazzoni, director of the FDA's Center for Drug Evaluation and Research, said in a statement in October.
Both companies said their antiviral drugs were well tolerated by patients and claimed side effects would be minor, but neither has released detailed data to confirm that. Pfizer didn't provide details on the pill's side effects, but said side effects, including nausea and diarrhea, occurred in about 20 percent of patients. Meanwhile, Merck said diarrhea, nausea, dizziness and headaches were listed as common side effects of the drug that "may affect up to 1 in 10 people."